Monty Python sketches found in Michael Palin's archives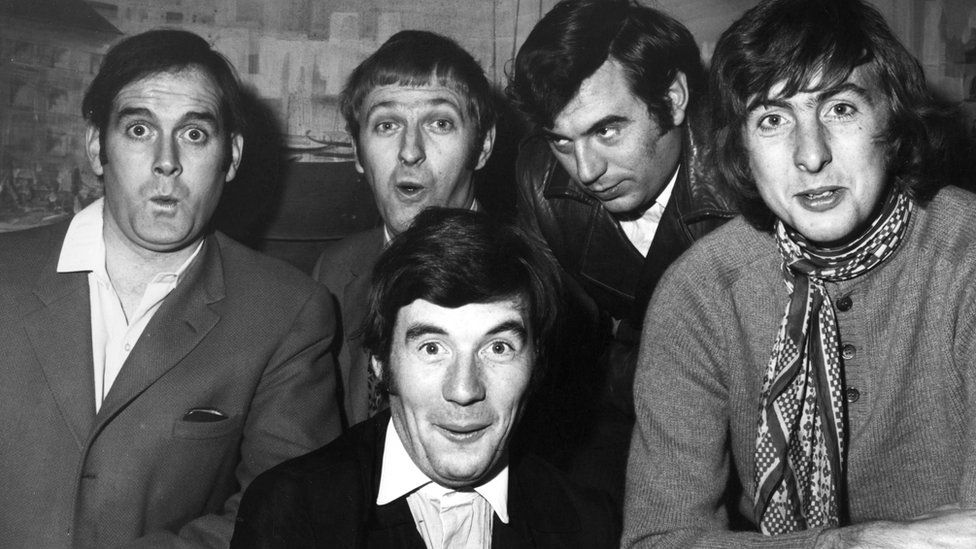 Unseen sketches from Monty Python have been discovered in Michael Palin's archives.
He gave the material to the British Library in 2017 and after examination they were found to contain several unused script ideas.
These included Wild West bookshop and "amorous Pink Knight" storylines cut from Monty Python and the Holy Grail.
According to The Times, the sketches will go on display to the public at the British Library later this month.
More than 50 notebooks containing notes on two Pythons films - Holy Grail and Life Of Brian - will also be part of the exhibition.
They show how much both the films changed throughout the drafting process, as controversial material was cut to prevent causing offence to the viewing public.
The sketches also reveal how Holy Grail was meant to have a different ending, whilst the film about King Arthur and the Knights of the Round Table was also set to feature a Wild West saloon scene.
It sees a man appear from the desert, in need of a beer, only to find out the Wild West saloon is actually bookshop.
"The last bookshop before you get to Mexico," the bookseller says.
The selection of items showcase Palin's creative life over a timespan of more than 20 years - from 1965 to 1987.
Palin, Graham Chapman, John Cleese, Terry Gilliam, Eric Idle and Terry Jones last produced a film in 1983.
The 75-year-old writer, actor and comedian gave his blessing for sketches to be reproduced and put on display and says he can't think why some of them weren't used.
"The Holy Grail took shape gradually and at the beginning it had far more ideas in it than ended up on screen because you had to have a narrative. In the end the story of the knights was strong enough," he said.