Love Island: Jack Fincham vows to marry Dani Dyer next year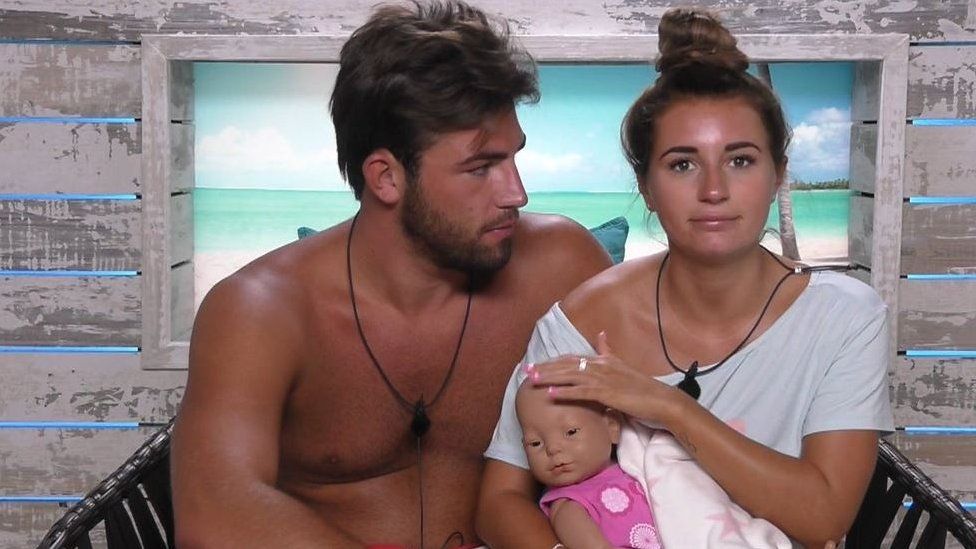 Love Island winners Jack Fincham and Dani Dyer are already planning to live together - and now Jack has said they'll get married in 2019.
He told The Sun: "We're getting married next year, 100 percent.
"Like my mum said to me so many times, 'When you know about someone, you just know'.
"And now I know what she's talking about. I just know that's what we want to do."
Dani also confirmed that after enjoying a romantic summer together, they'll be house hunting next month.
She said: "We're going to enjoy summer, enjoy each other, because then we'll have to start looking for settees and that."
Jack added: "It's the only logical thing to do - we've lived together two months. If I lived separately it would be rubbish, so it's the only thing I'd want to do now.
"I want to have a place to go back to together, as long as we go back to each other at the end of the night and chill out. That's all I wanted - that's what I said early on. Do our normal days, go to work, do your thing and come home together."
When quizzed on whether kids were also in the cards, Dani added: "It ain't about planning when we're gonna have kids. It's about enjoying a bit of time outside the villa now.
"And when we're both ready, we will talk about it. Right now I'm just happy to be with him," she said.
Of course, the most significant thing to come out of the interview was Jack saying he plans to launch his own range of stationery.
"Everyone brings out hats and things like that. Who doesn't love stationery? You always need a pen."
The pair were coupled up from the very first episode of the season and became a firm favourite amongst viewers.
Dani & Jack are sat there all buzzing to be there because they have no idea just how loved they are by the outside... and IT'S ALL SO PURE. 😭❤️ #loveisland

— Lucy Coyne (@CoyneLucy) July 30, 2018
Some viewers also noticed that Jack and Dani are the first winning couple on Love Island that didn't get intimate whilst living in the villa:
That's mad jack and Dani have been together from the start and haven't done anything sexually, they're gonna get married for sure #loveisland

— A. (@_AnnaTx) July 30, 2018
Dani told The Sun: "My nan and gramps didn't have sex until they were married. I do not think sex keeps a relationship going."
ITV revealed that the victorious couple won by a landslide, scoring just over 79% of the public vote.