BBC West Side Story Prom recasts Maria after 'whitewashing' backlash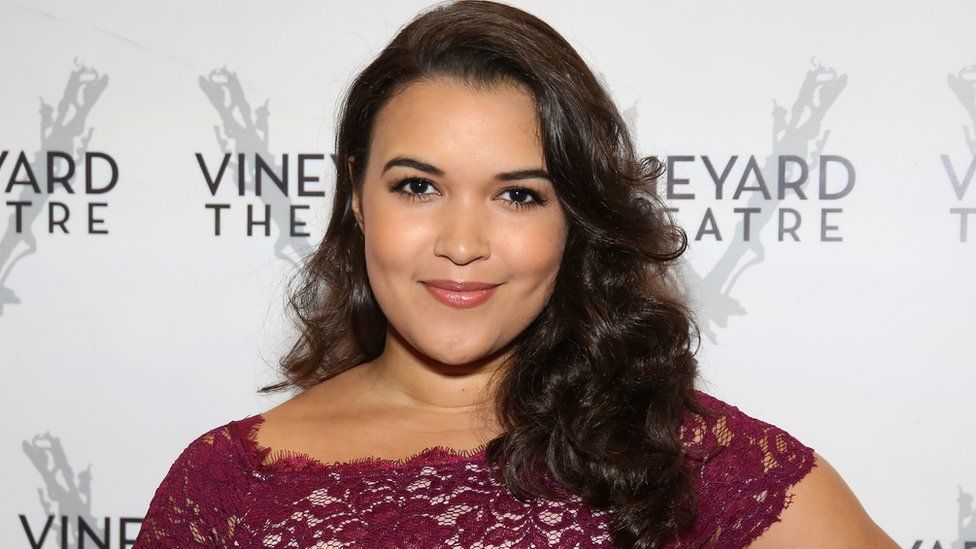 Mikaela Bennett will play Maria in the BBC Proms production of West Side Story, it has been announced.
It's after the show's previous star, Sierra Boggess, withdrew from the role over complaints of "whitewashing".
She wrote on Facebook at the time: "If I were to do this concert, it would once again deny Latinas the opportunity to sing this score, as well as deny the importance of seeing themselves represented onstage.
"That would be a huge mistake."
Canadian-born Bennett has previously performed excerpts from West Side Story with the New York Philharmonic for their Young Peoples Concert series.
She will now take on the role of Maria, who is Puerto Rican, in the BBC production, organised to mark the centenary of composer Leonard Bernstein's birth.
The character of Maria was made famous by Natalie Wood, an American actress of Russian descent, in the 1961 film version.
Boggess pulled out of the BBC production in April after several Twitter users voiced their concerns over her casting.
One user wrote: "Sierra Boggess should not play Maria in West Side Story. Natalie Wood shouldn't have played her either. Maria is a Puerto Rican character."
"Disappointed, but not at all surprised that we have yet again another instance of whitewashing characters in theatre."
West Side Story will be performed at the Royal Albert Hall on 11 August and broadcast live on BBC Radio 3.
The new cast also includes Ross Lekites, who will play Tony, and Eden Espinosa, best known for starring in Wicked, who will play Anita.
Leo Roberts, from the West End production Evita, will play Riff and Gian Marco Schiaretti joins the cast as Bernardo.