BBC's Panorama broke Ofcom rules by naming 'anonymous' teenager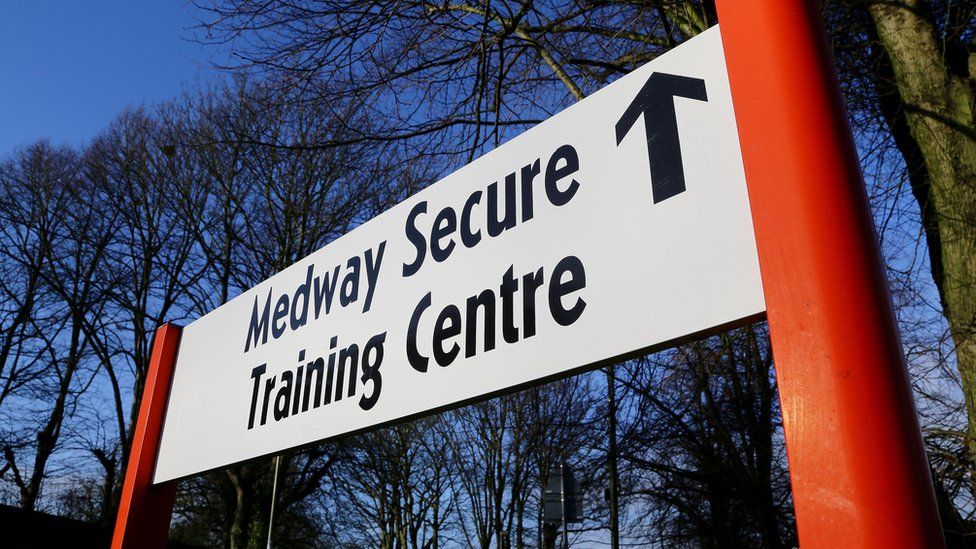 The BBC's Panorama broke broadcasting rules by mistakenly revealing the first name of a teenager who was meant to be anonymous, TV watchdog Ofcom has said.
The 2016 episode included undercover footage of alleged abuse at a secure training centre in Kent.
The BBC said the "genuine error" was a result of "extreme time pressures" when the show was brought forward by a week.
But Ofcom ruled the 14-year-old was named because the BBC "failed to check and review its content sufficiently".
Panorama filmed at Medway Secure Training Centre in 2015, and the resulting programme was brought forward in the schedules when G4S, the company responsible for running the facility, issued a press release referring to "serious allegations".
The boy in question was given the pseudonym Billy in the programme, but Ofcom said there was one "clearly audible" instance of his real name being used when the undercover reporter talked to camera about his alleged mistreatment.
The BBC said the "unfortunate consequence of the decision to bring forward the transmission date was that reference to the boy's real first name was inadvertently included".
The corporation said the oversight hadn't led to any negative consequences or to him being identified by anyone he didn't already know.
However, Ofcom's ruling said it was "a significant error which had the potential to undermine a vulnerable young person's care and lead to negative consequences for him".
In a statement, an Ofcom spokeswoman said there had been "some serious lapses in the production process".
She said: "Clearly there was significant public interest in the programme's exposure of the alleged mistreatment of young offenders, but the BBC had a responsibility to safeguard the privacy of all the young people involved."
Despite this, Ofcom said they would not be levying a sanction in this case.
A BBC spokeswoman said: "We accept and regret that due to extreme time pressures, the programme team inadvertently broadcast the real first name of a minor in the initial transmission.
"Panorama took immediate steps to correct the programme on iPlayer and there have been no negative consequences as a result, with the boy's mother saying that he has not been identified by those who did not already know him.
"We are pleased that Ofcom have acknowledged the clear and significant public interest in this investigation which exposed the mistreatment and bullying of young people and led to G4S losing the contract to run Medway Secure Training Centre as well as a serious case review."
The serious case review is expected to report later this year. The programme resulted in seven members of staff being suspended and four being sacked.