Strictly Come Dancing won't have same-sex couples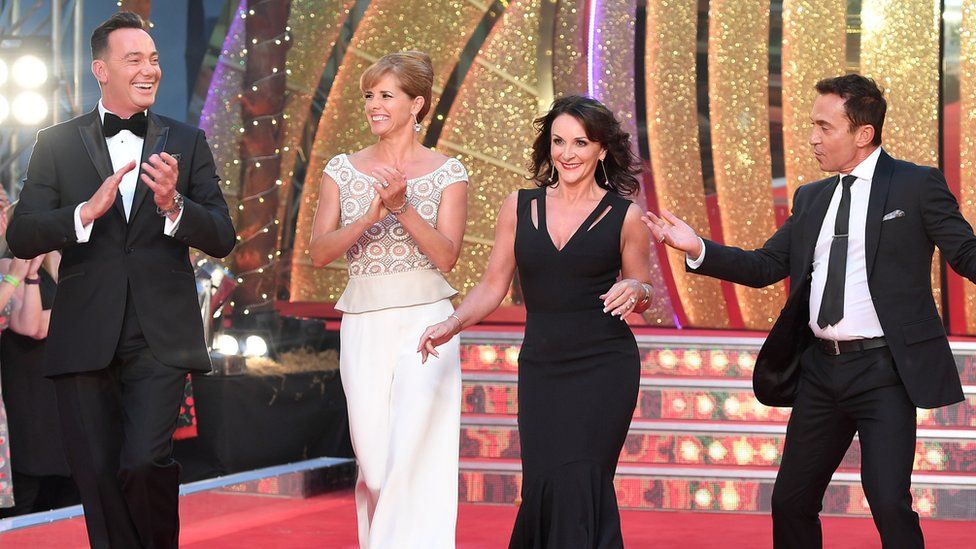 Strictly Come Dancing has "no plans" to include same-sex couples on the show this year, the BBC has confirmed.
A spokesman for the show said: "Strictly has chosen the longstanding ballroom dancing format of mixed-sex couples."
The issue has previously divided opinion among former contestants.
Last year, Judge Rinder said: "Would it be a big step forward for the LGBTQI community if there were same-sex couples on Strictly? Do me a favour!"
But he now seems to have had a change of heart, telling The Telegraph: "It would be great if it happens, visibility really does matter."
Radio 1 DJ Scott Mills, who competed in 2014, said: "It's all in the hands of the producers, although apparently [having same-sex couples] doesn't work as well in things like ballroom."
On Twitter, opinion was divided. One user agreed with the BBC's decision, adding that it would alienate some audiences:
I don't watch #Strictly, but I feel they've totally made the right choice by not introducing same-sex couples. There is literally NO need for it to a be a thing, will alienate a lot of their older viewers and achieve nothing other than pandering to the PC Britain lifestyle

— corey seville (@coreyseville) August 6, 2018
But another tweeted that could help some children being raised by same-sex couples:
If you can't see the damage Strictly not allowing same sex couples does to children raised by same-sex parents because it's not "traditional" enough then you are part of the problem. Children need to see what they see at home represented on tv. It creates normality

— Jon Dexter (@JonMDexter) August 6, 2018
Last year, Strictly contestant Reverend Richard Coles said it made "no sense that anybody resists the idea" of same-sex contestants dancing together.
His comments came after fellow contestant Susan Calman, who is openly gay, was criticised on social media by LGBT activists for not having a female professional partner.
Calman responded: "I wanted to dance with a man. I am not being held hostage by the BBC. I'm still well gay and proud of it."
Calman was partnered with Kevin Clifton whilst Coles was partnered with Dianne Buswell during their time on the contest.
Last year, Strictly judge Craig Revel Horwood said he was "hopeful" that there would be same-sex couples in the show.
"I think same-sex couples can exist," he told ITV's Lorraine.
"You only have to decide who's going to go backwards really, that's the only difference.
"If you consider the tango was originally danced between two men anyway... It's powerful, explosive, and the same can happen between two women."
Another judge who was in favour of same-sex couples appearing on the show was the head judge, Shirley Ballas who called the idea "marvellous" earlier this year.
She also mentioned US show Dancing with the Stars, where Cher's son Chaz Bono, who was born female, performed with a woman in 2011.
"If they were to do that I would embrace it. Whatever choices people make I'll be fine with," Ballas said.
In 2010, Israel's version of Dancing with the Stars included a same-sex couple which featured TV presenter Gili Shem Tov who was partnered with professional dancer Dorit Milman.
The couple took turns on the traditional male role of leading the dances.
"Because I share my life with a woman and have a family with her, to me this is the most natural thing to do." Tov said.