Robert Redford says next film will be his last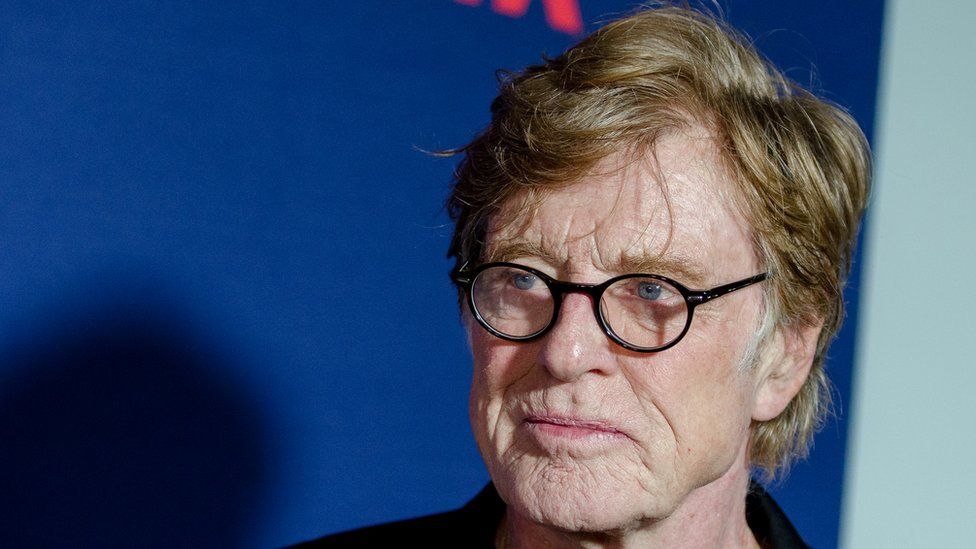 Hollywood veteran Robert Redford has said his next film will be the last movie in which he will act.
Redford is known for roles in The Sting and Butch Cassidy and the Sundance Kid, and won an Oscar as a director in 1981.
He will star in The Old Man and The Gun, the true story of a criminal who escaped from jail in a kayak at the age of 59 before committing more heists.
The 81-year-old said: "Never say never, but I pretty well concluded that this would be it for me in terms of acting."
"I thought, well, that's enough. And why not go out with something that's very upbeat and positive?"
In his new film, Redford will play Forrest Tucker, who crafted a 14ft kayak with the name "Rub-a-Dub-Dub - Marin County Yacht Club" stencilled on one side while in San Quentin Prison in California.
He and two other inmates used it to paddle away from the prison in 1979.
A guard, unaware the men were escapees, shouted to ask if they needed help when it looked like they were sinking. They responded that they could make it safely to shore on their own.
Tucker changed his name, got married and joined forces with another career criminal - together being dubbed The Over the Hill Gang - and were suspected of carrying out dozens more robberies.
In a 2016 interview, the actor claimed he was "tired of acting", saying he wanted to focus more on directing.