Ticketmaster to close resale sites Seatwave and Get Me In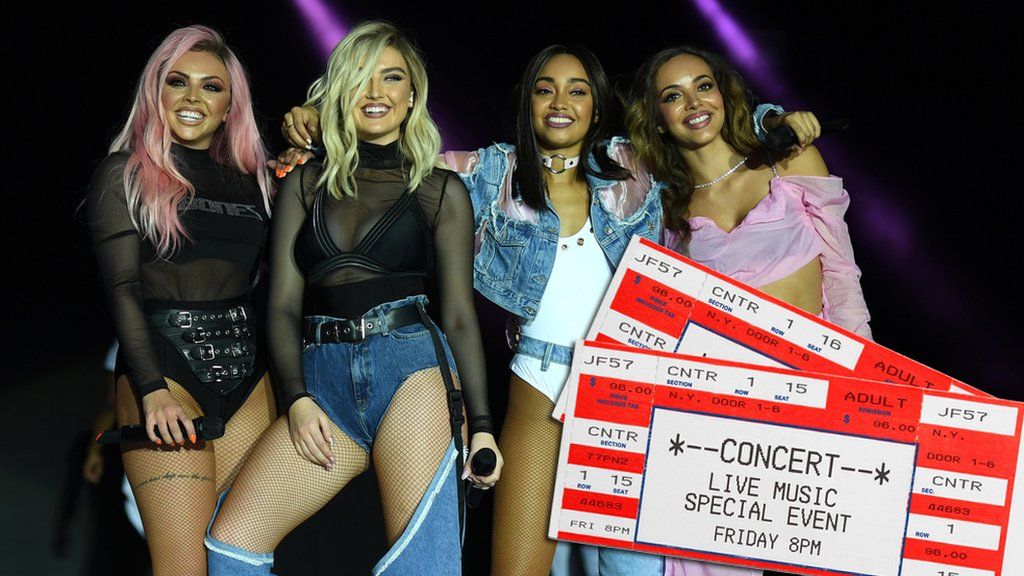 Ticketmaster is closing its secondary ticketing websites Seatwave and Get Me In, in a bid to combat touts.
The sites, which allow you to offload unwanted tickets, have frequently been exploited by so-called professional sellers who hike up the prices.
"We know that fans are tired of seeing others snap up tickets just to resell for a profit on secondary websites, so we have taken action," said Andrew Parsons, head of Ticketmaster UK.
The sites will be shut down in October.
In their place, people will be allowed to sell tickets directly on Ticketmaster, where a simple click will release tickets back into the market.
Unlike the current system, users will only be allowed to charge the original price or less - including any booking fees paid initially.
Ticketmaster has also vowed to be transparent about the difference between "new" and resold tickets. When selecting seats for a concert, theatre or sporting event, the seat map will show standard tickets in blue and second-hand tickets in pink.
The decision to shut down Seatwave and Get Me In comes a month after the Irish government backed a bill that would ban the resale of tickets for more than face value.
At the same time, the UK's Competition and Markets Authority is conducting an investigation into the secondary market and has said it is considering legal action against the Swiss-based firm Viagogo.
Ticketmaster may well have seen the writing on the wall and decided to get out of the market before it became untenable.
The move also allows it to steal the thunder of fan-to-fan ticket exchanges like Twickets, which cap resale prices at 10% above face value.
Artists like Ed Sheeran and Adele have recently chosen Twickets as official resale partners for their tour - a scenario Ticketmaster will hope to reverse by shedding its association with touts.
"Closing down our secondary sites and creating a ticket exchange on Ticketmaster has always been our long-term plan," said Parsons.
"Selling tickets through Ticketmaster is really simple: We do all the hard work and outline the maximum that can be charged for the ticket - and it doesn't cost fans a penny to sell them."
Some of the changes take effect immediately. From Monday (13 August), there will be no new events listed on Get Me In or Seatwave.
The sites will close permanently in October in the UK and Ireland, and later in the year for the rest of Europe.
However, fans and touts will still be able to sell tickets for a profit on rival services including Viagogo and the eBay-owned Stubhub.
Yet its chief executive, Jonathan Brown, said resale for profit would continue on other marketplaces, "including those based overseas".
"The ongoing enforcement work by the Competition and Market Authority and others to ensure compliance with UK legislation is crucial," he continued.
The news was also welcomed by campaigning group The FanFair Alliance, who said it had brought "a genuine transformation of the secondary market... much closer".
Related Internet Links
The BBC is not responsible for the content of external sites.