Lana Del Rey: Singer postpones Israel performance after backlash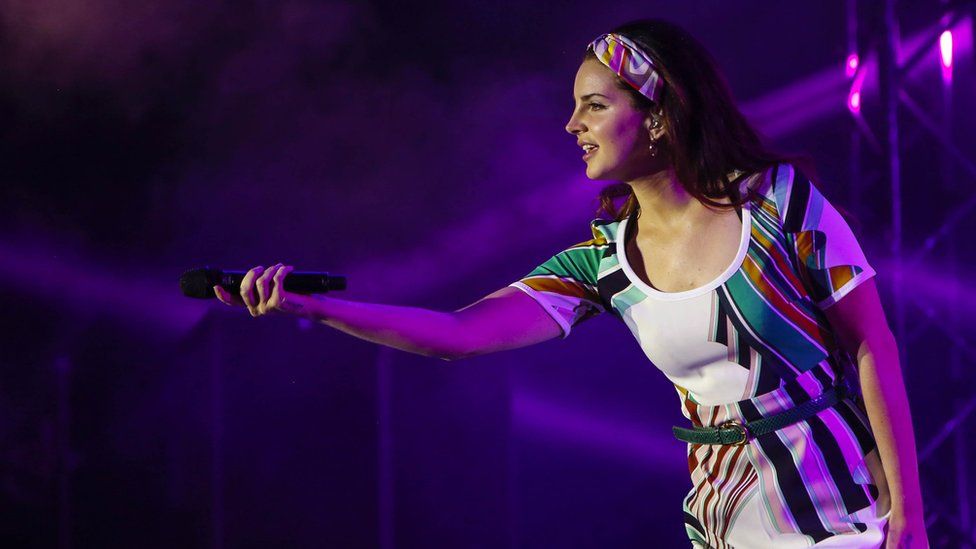 Lana Del Rey has postponed a scheduled performance in Israel following a backlash from fans and activists.
"It's important to me to perform in both Palestine and Israel and treat all my fans equally," the singer said in a statement posted on Twitter.
She added that she was hoping to "schedule visits for both my Israeli and Palestinian fans" in future.
Activists had called on the star to abandon the show in protest at Israel's policies towards the Palestinians.
"I would like to remind you that performing in Tel Aviv is not a political statement or a commitment to the politics there," she wrote in an earlier statement.
"I'm not a travel agent promoting tourism for each country I go to," she said in a separate tweet.
I don't not have a political opinion That's what I'm stating. But it's not going to stop me from sharing my political/personal passion for peace wherever I go. Im not a travel agent promoting tourism for each country I go to. I'm sharing my thoughtful genre of music wherever I go

— Lana Del Rey (@LanaDelRey) August 19, 2018
Lana Del Rey cancelled a show in Israel in 2014 as a result of the war that summer between Israel and Palestinian militants in the Gaza Strip.
The Palestinian Campaign for the Academic and Cultural Boycott of Israel (Pacbi) welcomed her decision to cancel next week's headline performance.
"Thank you for your principled decision," the group said in a statement. It had earlier urged the singer to "reconsider".
Pacbi is part of the Boycott, Divestment & Sanctions (BDS) movement, which campaigns for a complete boycott of Israel over its policies towards the Palestinians.
Israel says that BDS opposes Israel's very existence and is motivated by anti-Semitism.
Artists such as Lorde and Radiohead have also faced criticism for scheduling performances in Israel.