Roxanne leaves Celebrity Big Brother house after 'punch'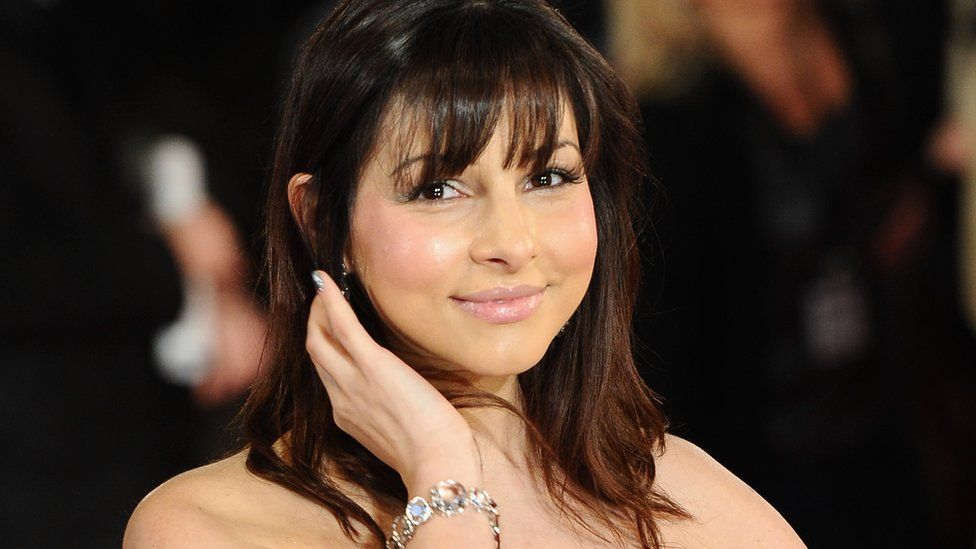 Roxanne Pallett has left the Celebrity Big Brother house, Channel 5 has said, following an episode in which she was "punched" by housemate Ryan Thomas.
The former Emmerdale actor's exit comes after media watchdog Ofcom received thousands of complaints. Many are understood to focus on her reaction.
Pallett, 35, said the former Coronation Street actor hurt her.
But Thomas said there was no "malice" in what happened, with some viewers arguing it was merely play-fighting.
After the incident, Pallett complained to the show's producers about Thomas's behaviour and he was issued with a formal warning for physical contact by Big Brother bosses.
A Celebrity Big Brother spokesman told the BBC: "Roxanne has decided to leave the Big Brother house.
"The remaining housemates have been informed."
Ofcom has said it is assessing the complaints - which totalled 11,215 on Friday - before deciding whether or not to investigate.
During Thursday's show, Thomas was seen approaching Pallett in the kitchen before appearing to use his fist to make contact with her body.
She said: "Ouch that hurt, I was going to wash your clothes but I might shrink them now."
After returning to the bedroom, Pallett added: "Just been beaten up by Corrie's Jason Grimshaw. Big Brother, that hurt."
She then entered the house's diary room and demanded to speak to producers.
"Something that's just happened made me feel really uncomfortable," she said.
"I'm in shock, I went from upset to angry. A boy has punched me repeatedly, unprovoked and deliberately punched me. Like a boxer punches a bag."
Later, Big Brother bosses called Thomas to the diary room where they pointed out that while "almost play fighting" he "punched Roxanne in the ribs".
He was reminded of the show's rules and given a formal warning.
"We both know and Roxanne knows there was no malice, hurt or anger in anything I did during this time.
"I am sorry and I understand," Thomas said.