BBC presenter Rachael Bland dies aged 40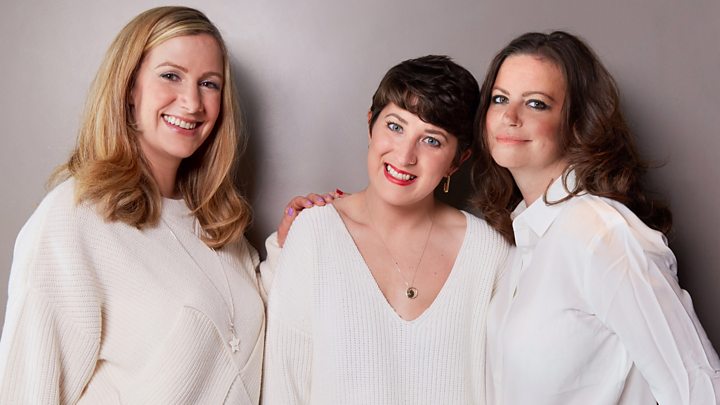 BBC presenter Rachael Bland has died at the age of 40, almost two years after being diagnosed with breast cancer.
Her family confirmed she died peacefully at home in the early hours of this morning.
Bland was a familiar voice on Radio 5 Live as a newsreader and presenter, and won praise for co-hosting You, Me and the Big C, a podcast about cancer.
She has also documented her life with the disease on an award-winning blog.
Following the announcement, Rachael's husband Steve said in a statement: "She was an incredibly talented broadcaster as well as a wonderful and much loved daughter, sister, aunt, niece, wife and, most importantly to her, a mother to her precious little Freddie.
"We all take such huge comfort and pride from the amazing and tireless work she has done since her diagnosis to reduce the stigma around cancer and prove that it is possible to live life to the fullest even when facing huge challenges on a daily basis. At the end, even though her body was at its weakest, her voice was at its strongest and most powerful."
He describes her as "perfect in every way", adding "we will miss her more than words can say".
Bland's death comes two days after she revealed on Twitter doctors had given her only days left to live. She tweeted: "In the words of the legendary Frank S - I'm afraid the time has come my friends. And suddenly.
"I'm told I've only got days. It's very surreal. Thank you so much for all the support I've received."
In August, the Cardiff-born broadcaster said she was writing a memoir to leave for her two-year-old son Freddie as a "love letter to my beautiful boy", whose third birthday she missed by just days.
She began her BBC career more than 15 years ago as Rachael Hodges and married fellow BBC journalist Steve Bland in 2013.
As well as appearing on 5 Live, she worked as a news presenter on the BBC News Channel, BBC World and BBC North West Tonight.
She was diagnosed with primary triple-negative breast cancer in November 2016 after finding a lump under her arm.
The presenter began chemotherapy just after Christmas that year, had a mastectomy the following July and went into an immunotherapy clinical trial this May, but the cancer had spread too far for her to stay on that treatment.
Throughout her illness, she earned admiration for her dignified and positive outlook, and for her efforts to give an honest portrayal of cancer on her podcast - with the tagline "Putting the CAN in cancer" - and her blog, titled Big C Little Me.
Rachael presented the podcast with fellow cancer sufferers Lauren Mahon and Deborah James. They spoke to celebrity guests and addressed practical matters including hair loss, tips for dealing with finances and telling your nearest and dearest.
The podcast reached number one on the iTunes chart on Tuesday - an ambition of Bland's, which her husband tweeted had made her "very happy".
"The whole sharing process has been very cathartic," Rachael wrote in an online article, published on Tuesday. "It's been a real support to know that people have found them so helpful through their treatment, but in a selfish way they've helped me just as much."
But the 40-year-old also frequently spoke about how her biggest fear was leaving Freddie without a mother.
"I'm not scared of dying," she wrote in The Daily Telegraph in August. "I only fear for those I leave behind. For my darling Freddie... for Steve and our families."
She added: "Steve and I don't discuss how he'll cope without me, but we do talk about all the things I want him to do with Freddie when I'm gone.
"He's quite an emotional man, so I know he'll do a lot of crying. But he is also the most amazing father and will keep going and stay strong for our son's sake."
Bland said she was looking for a publisher for her memoir, which she described as "my love letter to my beautiful boy that I hope will leave the imprint of me and my love for him around him forever".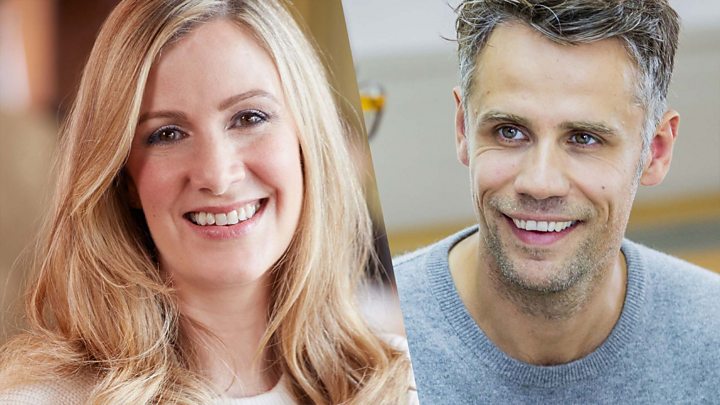 In her article published on The Huffington Post, Bland revealed that the book was almost finished. She also said she was wrapping presents for her son to open on every birthday until he's 21.
"Personal effects like my notepads - so he can see what my writing was like. Or the perfume he helped pick out for me earlier this year so he'll remember my smell."
Tributes to "courageous Rachael"
Steve Bland led tributes to the BBC presenter, posting news of her death from her Twitter account. He wrote: "We are crushed but she would want me to thank everyone who took an interest in her story or sent messages of support. You'll never know how much they meant to her."
Jonathan Wall, Controller of BBC Radio 5 Live, said: "Rachael was part of the fabric of 5 Live and today is a very sad day for all of us and so many of our listeners.
"She was a very talented broadcaster and a beautiful loyal colleague to so many. More than that, she turned the final year of her life into the finest year of her life delivering the most important broadcasting I have ever heard about living with cancer, and ultimately facing death because of cancer.
"She has made a profound difference to so many lives. We are all so proud at what she achieved - a truly heroic broadcaster and lovely wife, daughter and mum."
Among others to pay tribute were broadcaster Dan Walker, Olympian Dame Kelly Holmes and former-Busted member Charlie Simpson.
Former chancellor George Osborne tweeted calling her death "very sad news", while deputy leader of the Labour Party Tom Watson said Rachael's family should "take great pride in the amazing courage she showed".
BBC director general Tony Hall said: "Rachael was a popular and inspiring journalist. Everyone has been moved by her courage and dignity. She will be hugely missed by her many listeners and by staff across the BBC. Our sympathies go out to her family and many friends at this difficult time."
The BBC's director of news Fran Unsworth paid her condolences in an email to all BBC staff: "Rachael was a brilliant journalist and a much-loved colleague. The courageous way she shared her experiences with cancer have inspired and given strength to so many."
---
5 Live's Tony Livesey, pays tribute to his friend and colleague:
I met Rachael on my first 5 Live show in 2010 when she held my hand on-air as I learned the ropes.
We subsequently broadcast together many, many times and most recently she was my co-presenter on Drive every Friday.
She was never afraid to take the mickey, to subvert the norm and her default position was a cheeriness that has left many of us astounded as the chemo, cold cap, guinea pig pill tests and general hell that comes with cancer came and went.
The ONLY time she privately expressed any concern to me was about how her husband Steve and son Freddie would cope without her. Even then, she rolled up her sleeves, wrote a life guide for Freddie, and found a publisher.
'Tell Freddie everything,' I urged her. 'He'll want to know all about his fabulous mum.'
We here at 5 Live can certainly tell him some stories.
There was the time she stole my moment of history.
I was all set to become the first ever voice of 5 Live from our new home in Salford. The posters had been printed, the bigwigs were lined up through the glass. I'd prepped my first words: 'One small step etc...' Then, just as I drew breath, Rachael wandered into the studio, sat down and read the news.
Hers was the first voice to be heard.
She winked and walked out.
Read more of Tony Livesey's tribute to Rachel Bland here
Follow us on Facebook, on Twitter @BBCNewsEnts, or on Instagram at bbcnewsents. If you have a story suggestion email entertainment.news@bbc.co.uk.