Oscars postpone plans for new popular film category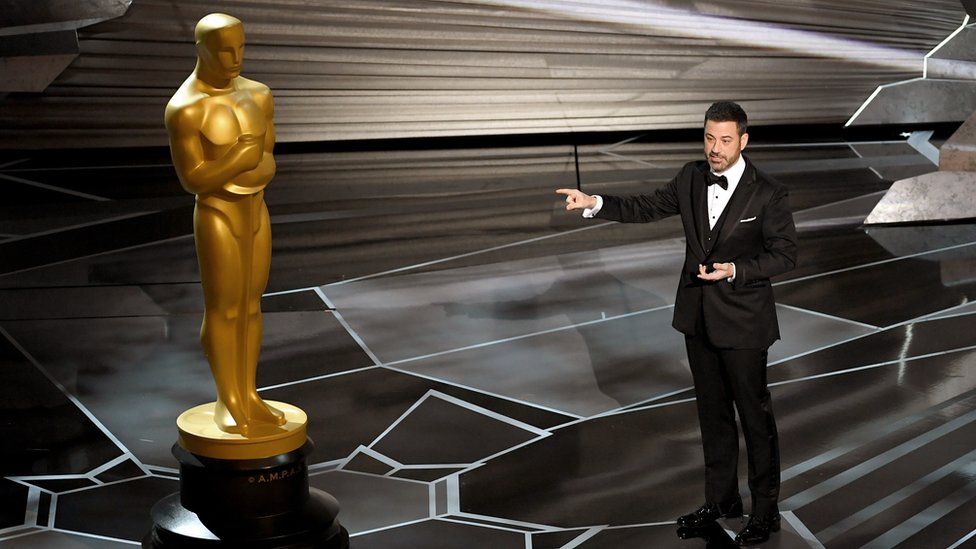 The organisers of the Oscars have announced they have postponed plans to introduce a new popular film category at their annual awards ceremony.
The award, which could have recognised films popular with audiences but not critics, was only announced last month.
In a statement, the Academy's CEO said she had "recognised the need for further discussion" with its members about the proposal first.
It was set to be introduced at the 91st Oscars in February 2019.
"The Academy recognized that implementing any new award nine months into the year creates challenges for films that have already been released," it said in statement.
It also added that its board of governors would continue to discuss the matter, and will "examine and seek additional input regarding this category".
It was widely suggested the move was a bid to improve dwindling television audiences for the event, rather than recognising artistic merit.
In previous years, films which have done well at the box office with audiences - including Mamma Mia, Avatar and the Mission Impossible franchise - have been snubbed by the Academy.
The Oscars' organisers did not elaborate in their August announcement how eligibility for the new category would have been established.
Some Hollywood critics suggested the new category's "popular" tag was confusing and could risk creating a two-tier system among films.
It was feared films praised by critics and audiences alike, such as Dunkirk and Get Out, would risk being relegated to the new category rather than standing a chance in the prestigious Best Film award category.