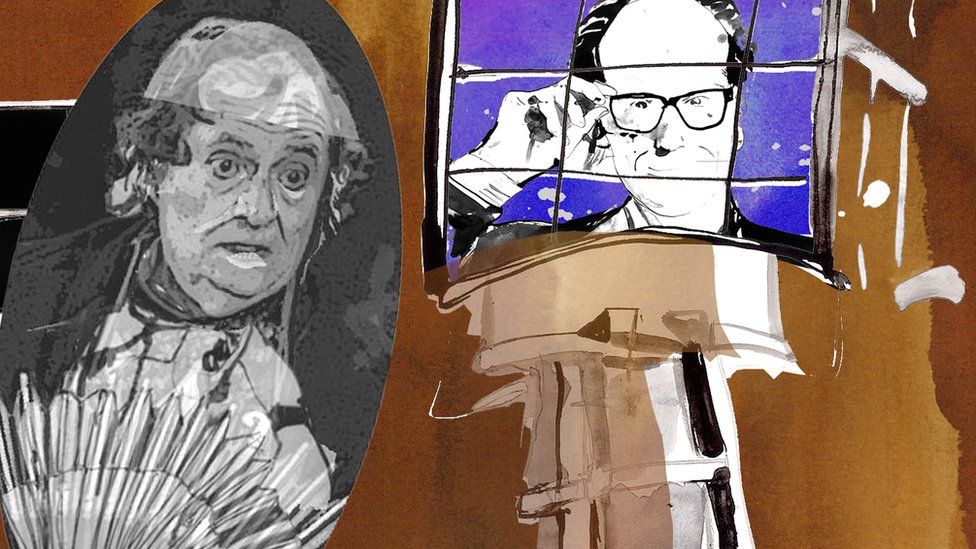 My wife has her own rating system for theatre shows: if you are thinking about the play as you leave the theatre then it must be good.
But if the only thing on your mind as you exit is trying to remember where you parked your car (or similar), the chances are the production wasn't up to much.
It is a simple but remarkably accurate measure, as I can attest, having employed it earlier this week after watching A Very Very Very Dark Matter at London's Bridge Theatre.
It is the latest play by the Oscar-winning writer Martin McDonagh [The Lieutenant of Inishmore, In Bruges, Three Billboards Outside Ebbing, Missouri] and contains many of his usual ingredients: gallows humour, bloody violence, witty banter, a malevolent protagonist, and a crime.
Or crimes, as is the case in this play, including forced imprisonment, torture, mutilation, mass murder, and racism.
And all done with a touch so light that the audience chuckles away as this grim gothic tale unfolds.
The action revolves around the famous 19th Century Danish author of children's fairy tales, Hans Christian Andersen, played with comic precision by Jim Broadbent [Iris, The Iron Lady].
His Hans Christian Andersen is not a kindly figure at all.
He is a callous, mean-spirited murderer who has cheerfully chopped off the foot of a young Congolese woman he kidnapped and locked up in a box in his attic. Which is a very very very odd way to show his gratitude to the prisoner he calls Marjory (because "It's kind of like an ugly English princess") as it is she and not he who writes all his books.
There is a scene early on in which he tells her that he has changed the title and of her latest story The Little Black Mermaid:
"Hans: There's no such thing as black mermaids! Everybody knows that!
Marjory: There's no such thing as mermaids!
And so it goes: a macabre comedy in which we see Johnetta Eula'Mae Ackles, making her professional debut as Marjory, although you wouldn't know it. She is excellent throughout: an incredibly talented actor with charisma to spare and an unforgettable stage presence.
The play cracks along as Hans takes himself off to London to overstay his welcome at Charles Dickens's house (which he actually did), leaving Marjory behind with a few sausages and a couple of zombies. The gags keep coming at a rate a stand-up comedian would be delighted with, but maybe at the expense of character development.
Hans is nasty and dim, Marjory is clever and thwarted, and Dickens is very sweary.
The events that unfold before us don't change them, their moral compasses are unmoved; there are no voyages of self-discovery.
So, what's the point of A Very Very Very Dark Matter?
That is what I was thinking as I left the theatre. It's a laugh, for sure. And it is definitely not boring or worthy, which is good. Staging and direction are first class.
What's more Tom Waits chimes in as the narrator, which is an unexpected bonus.
But, what did it have to say?
On the face of it, not much.
But on reflection, quite a lot.
Race, colonialism, celebrity, power, cruelty, authorship, ambition, fate, death, and the role of humour - it reflects on them all. It is not as creepy or harrowing as McDonagh's earlier play The Pillowman, which you could argue is a companion piece. But it does make you think.
Now, where did I put my car?