Soul singer Candi Staton diagnosed with breast cancer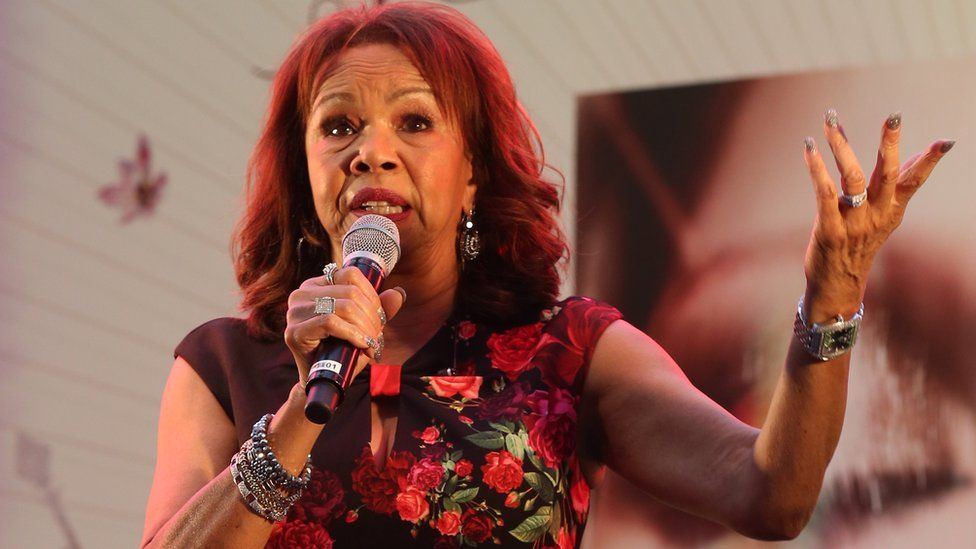 Soul singer Candi Staton has been diagnosed with breast cancer at the age of 78.
The singer, who is famous for her hit Young Hearts Run Free, received the news on the first day of rehearsals for her tour this summer.
Staton is set to begin 12 weeks of chemotherapy on Tuesday.
In a statement, Staton said: "I decided to keep it to myself and do some soul searching."
"I went through all of the emotions: denial, 'poor me' and anger. It really helped me to be on the road, doing something I love to do, and was born to do."
She also spoke about her difficult life and how she planned to overcome yet another hurdle.
"After all I've gone through in my life - the domestic abuse, the bad relationships, alcoholism, fighting with record labels for royalties and all of that stuff - it's the last thing I ever expected to go through, but I'm going through it and I plan to beat it."
The Alabama singer, who released her 30th studio album Unstoppable earlier this year, noticed a lump on her left breast, which turned out to be cancer after she got tested by her doctor.
"I was in a state of disbelief," she said. "I was like, 'Did you just say 'carcinoma'? I was in shock.
She said it took some time to process the news, but it did not deter her from going ahead with her tour dates.
"You go through your down days, you go through your pity days, but then you come up the next day and you say, 'I'm not going to take this,'" she said.
"You're not going to take my life. I'm going to fight."
Staton also says what happened made her want to encourage women of all ages to get tested for cancer.
Related Internet Links
The BBC is not responsible for the content of external sites.