Ballerina Misty Copeland on her Disney debut
By Taylor-Dior Rumble
Entertainment Reporter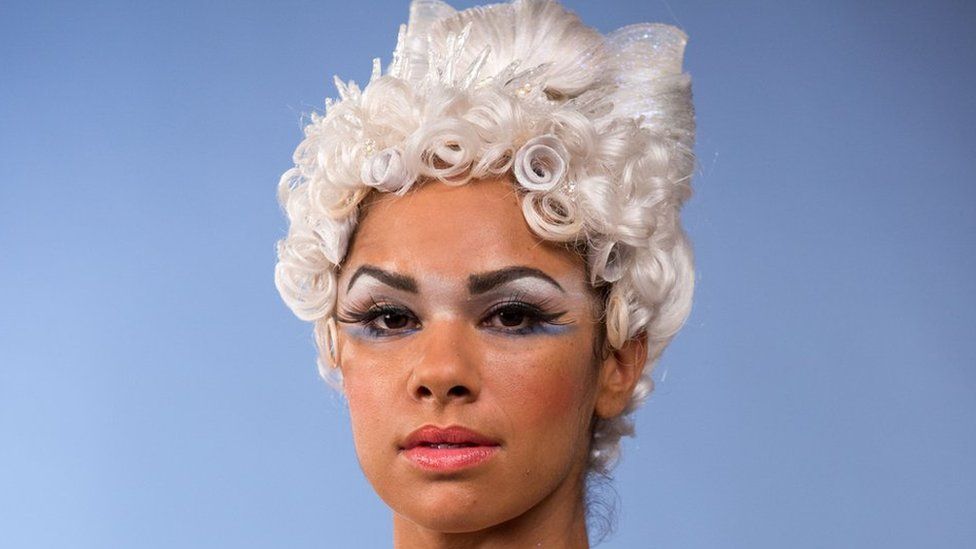 Misty Copeland, the first African-American female principal dancer in the American Ballet Theatre's 75 year history, is the only ballerina starring in Disney's The Nutcracker and the Four Realms film.
The Nutcracker is a beloved Christmas tale as old as time.
But right from the opening scene of Disney's latest film, it's clear that it's here to smash the patriarchy with a more feminist princess, much like Emma Watson's Beauty and the Beast.
Clara (Mackenzie Foy) is a heroine who relies on science and mechanics to protect the four realms of a magical kingdom from an evil queen.
But perhaps one of the most refreshing things about this adaptation is the diverse cast.
"We don't want to be living in the past, we want to be part of the present and the future and that's our world."
And what better manifestation of that than casting Misty Copeland.
Though her groundbreaking promotion happened in 2015, Copeland was considered a prodigy during her early days of dancing, despite not starting ballet until the age of 13.
In fact just eight months after taking up dancing, Copeland's very first show was The Nutcracker, where she performed the lead role as Clara.
The following year she was chosen to be the Sugar Plum Fairy, another coveted role within the ballet, and has been performing the show every year since.
'My life has come full circle'
While The Nutcracker brings the ballerina amazing memories, there have been some tough times too - when Copeland first joined the American Ballet Theatre, learning the role of Clara resulted in a serious back injury that took her out of performing for a year.
After that, she wasn't offered the role again until well over a decade later.
"I was offered the lead again after being in the company for 12 years and it was an amazing feeling to come back into that role as the lead," she explained.
"And then when this happened with the movie, I feel like the Nutcracker has made my career, and I have so many points in my life where the Nutcracker has impacted my life in some way,"
"I feel like my life has come full circle" she said.
'Oh, that's what a ballerina looks like'
Throughout her career, Copeland has always been very vocal on the ballet world's lack of diversity as well as race relations within America.
But she didn't feel that being the only ballerina in the film was too much responsibility.
"There's no pressure at all, it's a beautiful thing and an amazing opportunity,"
"It's an honour if anything, that Disney looked at me and said 'you're ballet to us', and then I could be in this film. Now have people that have never seen dance before look at me, and think 'oh, that's what a ballerina looks like', and that's incredible," she said.
'Representing not just ballet but also diversity'
It's fair to say that this film could very well be some children's first taste of ballet, so the fact that Disney have chosen to immortalise a black dancer within such an iconic Christmas tale, is particularly significant to Copeland.
"To be a brown ballerina representing not just ballet but also diversity, to me is what makes it so significant, and that's it's on a stage with Disney - that I think reaches everyone, no matter what colour you are, no matter where you come from.
"I do feel a responsibility to take advantage of this position and the voice that I have, to bring awareness to the fact that our history is not told as black dancers in ballet," she said.
"It's hard for people to even accept that we're a part of it because that's not what they're used to seeing.
"They're told that a ballerina is white with blue eyes and blonde hair and so for my career to have gotten to this place, where people who have no idea what ballet is about or never heard classical ballet and can see me in a national commercial, is crazy," she continued.
'It's about opening up their minds and eyes on every level'
In September, American-born dancer Precious Adams, who currently dances with the English National Ballet, announced she will now wear brown tights when performing despite criticism from many in the ballet industry.
The 23-year old argued that the tights were the obvious choice to match with her skin tone.
Having trained as a ballet dancer since she was a child, Adams never questioned the uniform, but as she became a professional, she believed her usual dancewear didn't make sense.
"It changed the aesthetic - you want there to be a continuation between your upper and lower body and there's a big disconnect if I put pink tights on." She told the Evening Standard.
Adams also explained that Tamara Rojo, artistic director of the English National Ballet supports her decision, which is the kind of communication Copeland thinks the industry needs more of in order to change.
"You're not gonna learn about people that are different from you if you don't communicate with them and don't talk with them," she said.
"These directors have to sit down with black dancers and say to them 'what are your experiences, what do you think needs to be fixed?'"
"And I think that's the only way we can do it, by listening to one another," Copeland said.
The Nutcracker and the Four Realms is in cinemas now.