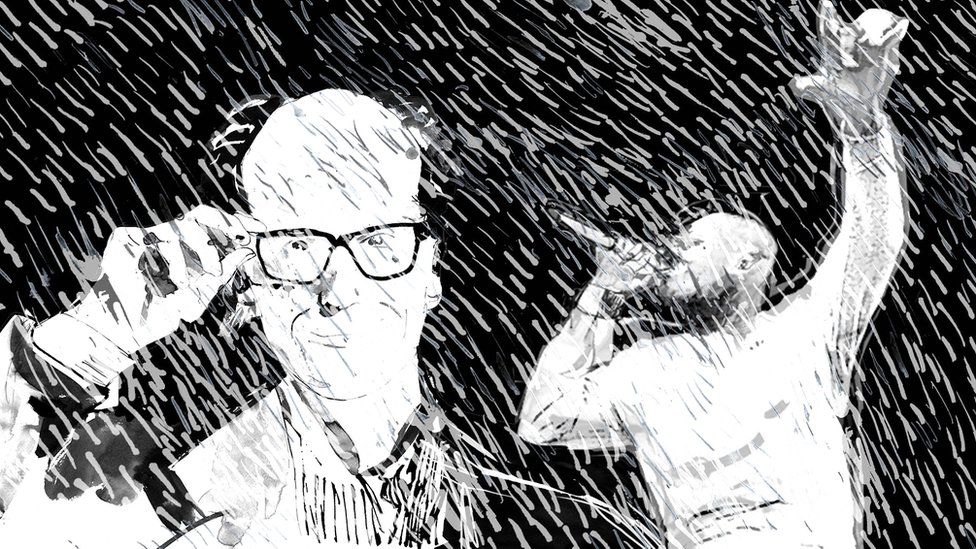 When Stormzy stood on stage at the BRIT Awards in February this year and delivered his stinging rap criticising the government's handling of the Grenfell Tower Fire, the then 24-year-old grime artist from Thornton Heath, south London, achieved something that is almost unheard of for a working-class, young black man from "a place where success doesn't happen."
And not just the Album of the Year award for Gang Signs & Prayer.
He had won something much more elusive. He had won the Establishment's respect (the government quickly issued a statement about the actions it had taken in response to the Grenfell tragedy), the right to speak and be heard: a seat at the table where the national conversation takes place.
In that moment Michael Omari, or just plain Mike to his friends and Stormzy to you and me, became a significant player in British culture.
It was the latest chapter in his remarkable story, which you can read all about in his lyrics, or in the many interviews he has given. But not, I can report, in his new book, Rise Up: The #Merky Story So far.
Rise Up is not an autobiography, or a revelation-filled memoir.
There are no stories about outrageous pop star extravagances, or torrid tales from his teenage years. There is the briefest of mentions of being stabbed, of the police kicking in his front door, of a friend's suicide, of mental health issues, "I was mad depressed for a while… I'd just be sitting in my house. No-one would see me for days, or weeks …I was so broken-spirited."
But these are fleeting asides that are neither explored nor explained. A frank outpouring of the soul it is not. In fact, it's more like a business book charting the rise of #Merky, the lifestyle/entertainment brand Stormzy has created with a close band of brothers and sisters.
We hear from many of them in first-person extracts taken from interviews by co-author Jude Yawson, who has structured their reminiscences into chronological order, starting in the late noughties when an ambitious yet unfocussed Mike is about to leave school.
Given that all involved in the publication are friends or acquaintances it will not surprise you to learn that at times it can come across more like a piece of brand communications than a warts-and-all account into the trials and tribulations of setting-up a company. In many instances such an approach would result in an extremely dull piece of vanity publishing. But that is emphatically not the case here.
Rise Up is not only a decent read; it is a very important book.
The voices we hear from - young, gifted and largely black - are all too rarely heard. These are people who typically have to listen to a daily diet of media negativity about their communities without the opportunities to respond.
Stormzy's success, and the choices he is making (such as the #Merky Books collaboration with Penguin to publish new writers), is providing a much-needed platform for those from working-class, inner-city backgrounds to speak out and give vent to their talents.
Rise Up is #Merky Books's first publication, and a fitting one too. It is not simply about great achievements against the odds. More importantly, perhaps, it provides a detailed roadmap, and possibly the confidence, to readers not blessed with resources and contacts, who, like the #Merky founders, want to get on and make a contribution: to fulfil their talents and ambitions.
It is truly inspiring to read about the accomplishments of Team Stormzy, realised largely without money or expertise, but with bucket loads of intelligence and hard work. Trust, friendship, instinct, vision, discipline, networks, empathy, resilience, courage, risk, and humility are all ingredients in the making of their business. The uncompromising pursuit of excellence and a relentless desire to "grow" professionally is what has driven it forward.
Stormzy is clearly the leader; he is the one setting the standards:
"I demand high standards from myself, and from everyone I'm working with… If someone is bringing me down, or getting in the way of me doing something the way I need it to be done, I won't have it. Some of them have a name for me, 'Smoky Mike', when I get vexed and I tell them off."
We hear a tiny bit more about 'Smoky Mike' towards the end of the book from his close friend Flipz:
"He's [Stormzy] a good guy, and he's a smart guy, and he knows what he wants. And he puts energy and ambition into all of us. It might not be in a nice way sometimes, but we know what he's trying to do."
There is no further talk of what "might not be nice" about Stormzy's management style. Why not? We know it can't all be light, there has to be some shade. It would be instructive to understand how he operates when things are not going to plan. I'm guessing there's a bit of Sir Alex Ferguson's infamous "hairdryer treatment" going on: a slightly less glowing account would negate the need to speculate.
He wants to emulate Jay-Z's success both as a musician and an entrepreneur ("I'm Not A Businessman, I'm A Business, Man"). He also wants to make a difference, using his money and position to help others. This philanthropic agenda was evident in the announcement this summer that he's funding two scholarships for black British students at Cambridge University.
He is still only 25 years old, there will be plenty of bumps along the road, but if anyone can deliver on Stormzy's ambitions it is the man himself. His confidence is unshakable, his vision is clear, and his pioneering attitude deserves support and respect:
"I am 100 per cent sure that I'm a world-class artist. I've always had a mad point to prove, because getting that respect as a black musician in this country is not easy. Where's our Kanye? Where's our Kendrick? Where's our Prince? It's not to say we need that, but where is the spectrum of talented black British musicians who can really stand up against the rest of the world."