Professor Green fans' moving response to his photo appeal
By Rozina Sini
BBC News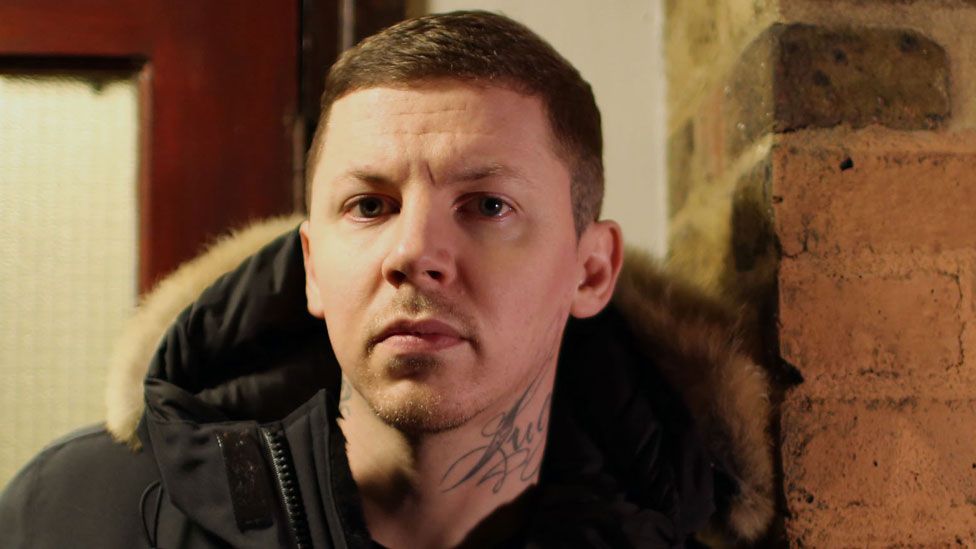 Social media users have been posting photographs of their deceased loved ones after an unusual request by rapper Professor Green.
He announced details of his new song Photographs, with Rag 'n' Bone Man, on Twitter and Instagram.
The single cover shows a photo of a young Professor Green with his father, who took his own life when the rapper was 24.
He said the track is "all about wishing for the photos we can no longer take".
"Please share your pics with the people you wish you had more with along with a bit of back story and the hashtag #wishthatitookmorephotographsofus, and we will feature them in a story on The Book of Man, as well as potentially the music video for photographs!"
The Book of Man is a support network for men, for which he writes about mental health issues and masculinity.
Fans were keen to share memories of their own loved ones who had passed away.
"I think this is an amazing idea, I take any excuse I can to talk about my nana and grandad and look through old photos of them," read another comment on Instagram.
Others responded with images of cherished family members.
"Photographs conjure up so many different emotions, the ones I miss the most are the ones I never took," he posted.
"We didn't realise through being so open about our losses we'd create an online community where we can all share our cherished photographs and grieve together," he wrote.
"I've read stories that have brought me to tears and seen pictures that have made me smile through them."