Doctor Who to skip Christmas Day for first time in 13 years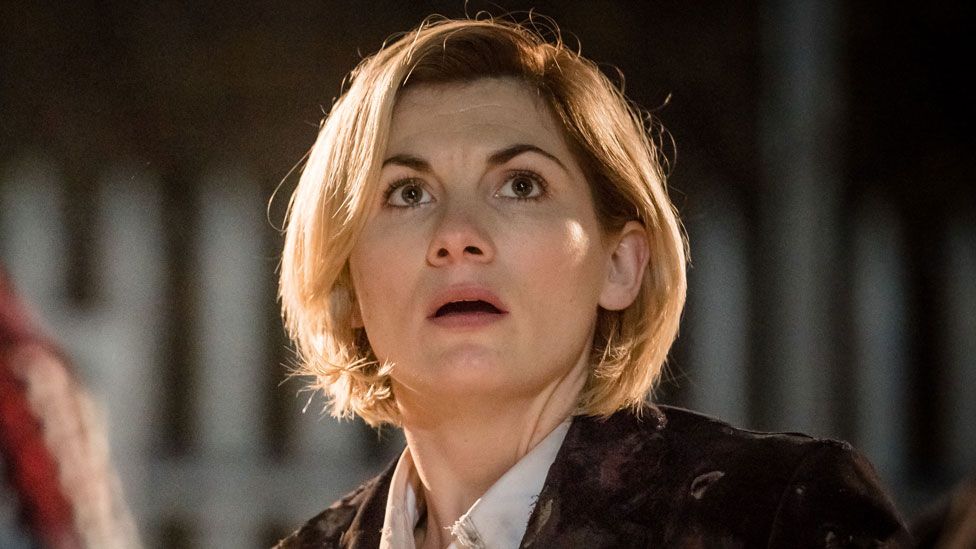 The festive edition of Doctor Who will be shown on New Year's Day on BBC One instead of Christmas Day for the first time since the drama's return in 2005.
It will be the first Doctor Who episode to debut on 1 January since the second part of David Tennant's series exit aired on the first day of 2010.
Executive producer Chris Chibnall said it would see Jodie Whittaker's Doctor "face a terrifying alien threat".
The current series - Whittaker's first - will conclude on 9 December.
"We're thrilled to be starting the New Year with a bang on BBC One," said Chibnall, who promised audiences "an action-packed, hour-long special adventure for all the family".
Charlotte Moore, the BBC's director of content, said: "We're delighted the Doctor and her companions will be welcoming BBC One audiences into 2019 with this exciting new episode."
According to the BBC, the seasonal instalment will involve "a terrifying evil... from across the centuries of Earth's history".
By entertainment correspondent, Lizo Mzimba
The confirmation that Doctor Who is to move from its traditional Christmas Day slot is in some ways surprising. It's a day when BBC One likes to display many of the programmes it regards as its crown jewels.
Then again, it's a move that mirrors the programme's shift from Saturday to Sunday - a scheduling change that has seen significantly bigger audiences for Jodie Whittaker's Doctor.
New Year's Day is a day that in recent years has often delivered bigger ratings than Christmas Day with shows like Sherlock. A 1 January broadcast for Doctor Who will help it to stand out more, instead of just being one of a number of family favourites fighting for viewers on 25 December.
One other possible factor could be that a New Year's Day episode guarantees 2019 won't be a totally Doctor Who-free year, as it now looks unlikely Jodie Whittaker's second series will air before 2020.
It's never been explicitly or officially stated that there would be a new set of adventures every year, and the BBC isn't commenting on exactly when the next series will be transmitted.
But it's understandable that many expected they'd want to maintain the momentum built up by Whittaker's successful relaunch by echoing the early tenures of David Tennant, Matt Smith and Peter Capaldi and having a new run of stories around a year after their debut series.
Yet while the absence of a 2019 set of episodes would disappoint many, in a changing TV landscape it's not uncommon for event shows such Game of Thrones to have gaps longer than 12 months between some series.
The whispers I've heard coming out of the Tardis are that while there's a recognition that fans might want a series every single year, Doctor Who has almost uniquely complex filming requirements and a lengthy post-production period.
The team behind it are adamant that the most important thing is for the show to be 100% and not have its quality compromised by squeezing that process in order to meet a particular transmission pattern.
The Christmas Day edition of Doctor Who has been a TV fixture since Christopher Eccleston ushered in the show's current era.
Kylie Minogue, David Morrissey, Katherine Jenkins and Sir Michael Gambon are among the stars who have appeared in previous festive specials.
Whittaker's first full episode attracted a record audience for a new Doctor - 10.9 million viewers - last month.
The actress was first seen in her new role at the end of Twice Upon A Time, last year's Christmas special and the last episode to feature her predecessor, Peter Capaldi.