Franzen's rules for writing mocked on Twitter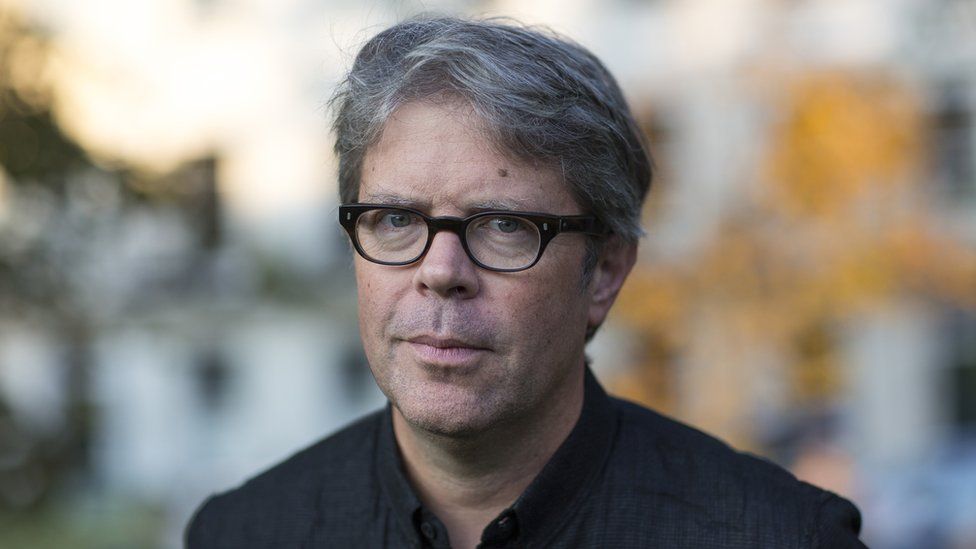 For a man who has no time for social media, author Jonathan Franzen has sent the Twittersphere into a frenzy with his ten commandments for novelists.
A number of writers have commented online in response to the American novelist's rules for aspiring writers.
Published in the Literary Hub, those rules - critics say - appear to hit out at libraries and imply that anyone who has a good internet connection at work is unlikely to write decent fiction.
Writer Jodi Picoult tweeted she was "delighted" to have broken all of Franzen's rules. With almost 30 novels under her belt, she says his rules don't work for her.
Other writers have come up with their own lists - sometimes tongue-in-cheek - to help would-be scribes. Stand-up comedian and actor Patton Oswalt created seven rules of his own.
My 7 rules for book writing
1. Spelling
2. Have a Frankenstein in it
3. Do not talk about Book Writing
4. Do not talk about Book Writing
5. It should take place on a boat
6. A scene where a guy splits a bullet in half with a sword
7. Have a nice plant on your writing desk

— Patton Oswalt (@pattonoswalt) November 15, 2018
Author Chuck Wendig tweeted his own parody, which includes advising people to: "Put words after words, make sure most of them are real words and not ones you made up".
Franzen's 10 Rules for Novelists
The reader is a friend, not an adversary, not a spectator.
Fiction that isn't an author's personal adventure into the frightening or the unknown isn't worth writing for anything but money.
Never use the word then as a conjunction - we have and for this purpose. Substituting then is the lazy or tone-deaf writer's non-solution to the problem of too many ands on the page.
Write in third person unless a really distinctive first-person voice offers itself irresistibly.
When information becomes free and universally accessible, voluminous research for a novel is devalued along with it.
The most purely autobiographical fiction requires pure invention. Nobody ever wrote a more autobiographical story than The Metamorphosis.
You see more sitting still than chasing after.
It's doubtful that anyone with an Internet connection at his workplace is writing good fiction.
Interesting verbs are seldom very interesting.
You have to love before you can be relentless.
In the week that a new book of his essays, The End of the End of the Earth, is published, Franzen has managed to get everyone talking about him on a medium he isn't even on.
But he's no stranger to controversy. When his book The Corrections was chosen to feature in Oprah Winfrey's book club, he derided her selection of his novel and was subsequently disinvited from appearing on her show.
However, Franzen's fans have defended his list.
One Twitter user wrote: "There aren't plenty of writers as good as Franzen. And the ones I can think of... nope, mostly not on twitter. Or the internet at all".
And author Sandra Newman thinks much of what Franzen has to say in his tips are actually useful.
"I love making fun of writing advice. But I feel we should do it from a place of humility," she tweeted.
"We give advice because we care. That caring somehow tends to turn into self-importance. On examination, it's almost always vacuous. This isn't being Franzen. It's being human."