Social reform in the digital age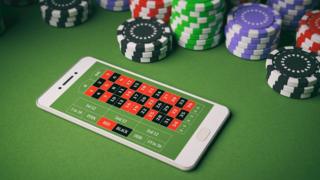 Social change has sped up and social media is one of the main reasons why.
The latest evidence is the whistle-to-whistle ban on sport advertising agreed by major betting firms in Britain this week. As my distinguished colleague Richard Conway was the first to reveal, the likes of Ladbrokes-Coral, Bet365, William Hill, Paddy Power and Betfair have, through their membership of the Remote Gambling Association, made the move voluntarily.
Cynical observers that I have spoken to suggest they are doing so pre-emptively, because they can see which way the wind of public opinion is blowing, and want to show they are taking action before regulators force them to. This voluntary ban doesn't affect the brands pasted across footballers' chests, or the adverts on the boards at the pitch edge.
Tut tut. What is remarkable is the velocity with which changes for the gambling industry have been introduced. I say velocity because it means speed in a given direction - and for the gambling industry, it's been one-way traffic this year, all of it bad.
Don't bet on it
When, in March, I first met Lord Chadlington, the Tory peer who has led the campaign to curb the gambling industry, I got the clear impression of a well-connected man on a mission. Peter Gummer, as he is known to his friends and family, is a Tory grandee in the old sense of that word: his brother John was Chairman of the party, his nephew Ben was an MP, and Peter was Chairman of the local constituency association that tapped up a wannabe MP called David Cameron in 2000.
He and I discussed the idea that gambling is on a journey, much like nicotine a generation ago. I suggested that social change pertaining to medical issues often follows a similar pattern. Some habit or behaviour is widely accepted. Then evidence emerges of the costs. Victims speak out, and organise a lobby to campaign for change. They get the ear, and heart, of those in power. Eventually public opinion shifts - and so legislators, and the law, follow.
But back in March, I got the impression that Lord Chadlington - who has had extensive contact with families whose lives have been destroyed forever by gambling addiction - was gearing up for his last big political fight, one that would take many years.
Since then, the following has happened. The Gambling Review has reported, and - despite extensive lobbying from the industry - the maximum bet on Fixed Odds Betting Terminals (FOBTs) will be reduced from £100 to £2. Proposals for a clampdown on online gambling were mooted as part of the same report. When the Chancellor suggested a delay to the changes, the Tory Minister Tracey Crouch resigned. A u-turn was announced: the changes would be brought in soon. Meanwhile, Labour's long review into the industry, led by Tom Watson, resulted in a raft of new policies - of which the whistle-to-whistle ban was just one. And now that has been introduced.
These are big, sweeping, even radical changes in quite a short space of time.
Campaigners say they don't go far enough. Some parents who lost children to gambling addiction think most gambling should be illegal. Others warn that regulation has not kept up with the rapid shift of the industry online (a main theme of my reporting on the subject this year), and that the levy paid by the industry to help addicts is pathetic.
The liberal defence
Amid the rapid changes, there is a case for the defence of the industry, which sometimes fails to get a hearing in the news agenda. For all the costs, socially and individually, gambling is big business: it generates billions in tax receipts, and over 100,000 jobs.
Moreover, as I have said before, in a free society, there may be a case for allowing fully informed adults to decide how to spend their own money, so long as they don't harm others as a result.
This principle, and the economic benefits to the Treasury, are why changes haven't happened even faster. But the rapid shift in public opinion may be explained by the power of social media.
Despite its endless faults - including profoundly anti-social, anti-democratic and anti-journalistic tendencies - platforms like Twitter, Facebook and Instagram allow campaigns - and the moving stories at their heart - to reach vast numbers of people in a very short space of time. Being hashtags first, the #MeToo and #BlackLivesMatter campaigns were able to thrive online long before they thrived off-line.
Similarly, the work of campaigners such as Gambling with Lives, led by Liz and Charles Ritchie (whose son Jack committed suicide after becoming an addict) have been able to reach many people through digital platforms. While the shift in public opinion on nicotine took many years, and required various interest groups to be won over, the shift on gambling has had an accelerated quality to it.
That's because of social media. Of course, this might not always be a good thing. If public opinion can shift quickly in a direction that is more empathetic, it could also shift quickly in a direction that is less so. This is the difference between the wisdom of crowds and a mob mentality.
While the campaign to better regulate gambling has profited from cross-party support, the high-profile ads around the World Cup had the bizarre effect of helping the industry financially but harming it reputationally.
For centuries, the fate of sport and gambling has seemed aligned. Now they may be pulling in different directions. Similarly, for media companies who depend heavily on income from gambling firms, the current climate could have adverse effects. The Guardian has reported that "gambling ads were worth around £200m to broadcasters last year, with the majority going to Sky and, to a lesser extent, ITV."
No wonder shares in ITV dropped by 5 per cent yesterday.
If you're interested in issues such as these, you can follow me on Twitter or Facebook; and subscribe to The Media Show podcast from Radio 4.