Dallas TV star Ken Kercheval dies aged 83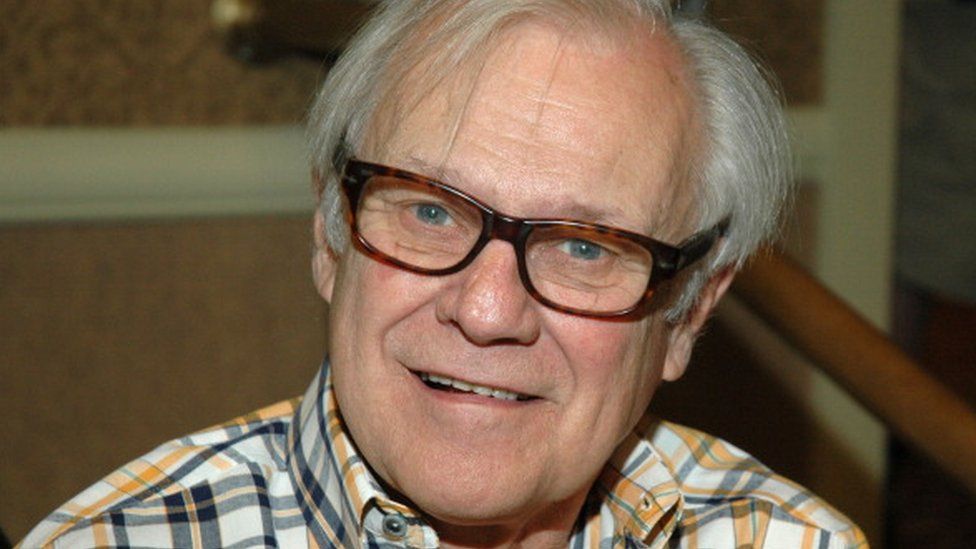 Ken Kercheval, an actor who played oil tycoon Cliff Barnes in the popular soap opera Dallas, has died at age 83.
A spokeswoman at Frist Funeral Home in Kercheval's hometown of Clinton, Indiana, confirmed his death to the BBC but was unable to give further details.
Local newspaper The Daily Clintonian reports that he passed away on Sunday.
He and Larry Hagman, who played rival character JR Ewing, were the only stars to stay with the series throughout its entire 14-year run.
Victoria Principal who played his on-screen sister, Pamela Barnes Ewing, paid tribute on social media describing Kercheval as "supremely talented" and "a wonderful story teller, slyly humourous and always unpredictable".
She went on to say she hoped that he and fellow late Dallas stars Larry Hagman, who played JR Ewing, and Barbara Bel Geddes aka Miss Ellie Ewing "are throwing a Texas style heavenly party!"
The BBC is not responsible for the content of external sites.
Actress Audrey Landers, who played Barnes' girlfriend, Afton Cooper, for several seasons, shared a memorable scene of her character saying goodbye to him in series eight.
"A tribute to the great love affair of Afton and Cliff," she wrote.
"Ken Kercheval, thank you for being a great friend, scene partner, and for making history on Dallas. You will always be in my heart ♥️"
Kercheval, born in 1935, trained at Indiana University and the Neighborhood Playhouse in New York.
He began his career as a stage actor, appearing with Dustin Hoffman in a 1959 production of Dead End and starring in several Broadway shows during the 1960s.
In 1978 he was cast in Dallas' initial five-part miniseries, originally playing Ray Krebbs, an illegitimate son of Jock Ewing - JR Ewing's father.
The series - about two wealthy, rival families in the oil industry - became one of the era's signature shows and won four Emmy Awards.
It also had a huge global following, with episodes dubbed into 67 languages across 90 countries.
After the show ended in 1991, Kercheval returned for reunion specials in 1996 and 2004, and for a series reboot from 2012-14.
Kercheval was also a prolific film and TV actor. Before and after Dallas, he appeared on shows including Kojak, Starsky and Hutch and Diagnosis Murder.
The actor confessed to smoking up to three packs of cigarettes a day, and had part of his lung removed in 1994 after being diagnosed with cancer.
He was also a self-described "practising alcoholic" for 20 years before giving up alcohol.