Roman Polanski film premieres at Venice amid controversy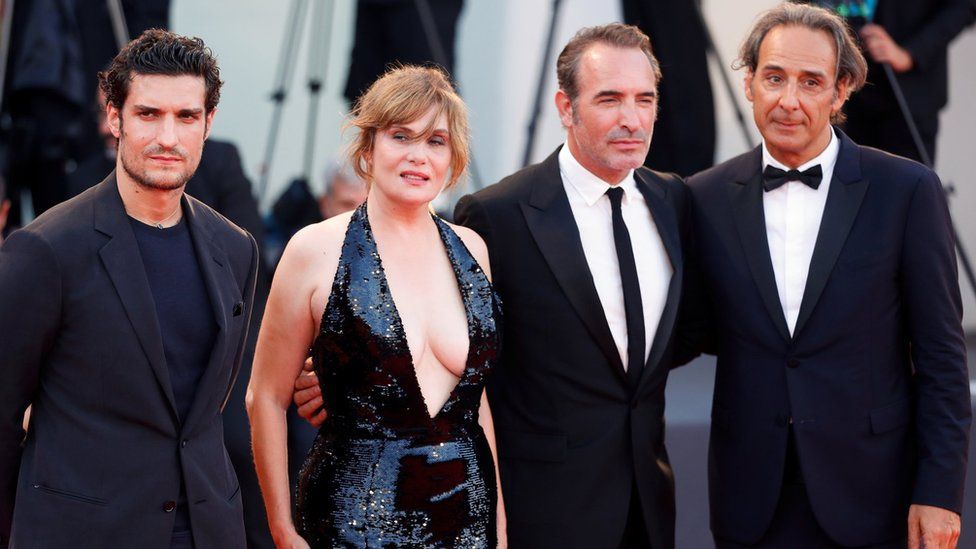 Roman Polanski's new film has had its premiere at the Venice Film Festival, despite controversy over its inclusion.
Argentine director Lucrezia Martel, who is chairing the festival's jury, said she did not want to "congratulate" the director and that his participation in the festival made her "uncomfortable".
Polanski, who is wanted in the US after admitting to sex with a minor in 1977, did not attend the screening.
J'Accuse (An Officer and a Spy) stars Oscar-winning actor Jean Dujardin.
Martel later stressed she had no "prejudice" against Polanski's film, and would see it after the gala premiere.
The film is a historical thriller telling the true story of French Jewish army officer Alfred Dreyfus, who was falsely accused of treason in the 19th Century.
Dujardin plays a French officer who uncovers evidence that Dreyfus was framed, and who risks his life to expose the truth.
In an interview released by festival organisers, the director drew parallels between the film's themes and his own case. "I can see the same determination to deny the facts and condemn me for things I have not done," he said. "Most of the people who harass me do not know me and know nothing about the case."
His wife, French actress Emmanuelle Seigner, who stars in the film, told a press conference that his experiences had informed his film-making. "The feeling of persecution, I think is quite simple to understand. It is enough to see his life," she said.
"We can have a debate, and should, about how Hollywood, and the American legal system, should now treat Roman Polanski," he wrote. "Alfred Dreyfus, however, was an innocent man... Whereas Polanski, before he fled the United States while awaiting sentencing in 1977, confessed in court."
The director currently divides his time between France, Poland and Switzerland, all of which have refused to extradite him.
At a press conference earlier in the week, Martel said she found it hard to separate Polanski's art from his past crime.
"I do not divide the artists from their works of art. I think that important aspects about the work of art emerge from the man," she said.
An Officer and a Spy is among the 21 movies selected to compete for the top prize at Venice.