Britney Spears denies gallery's claim to her first art exhibition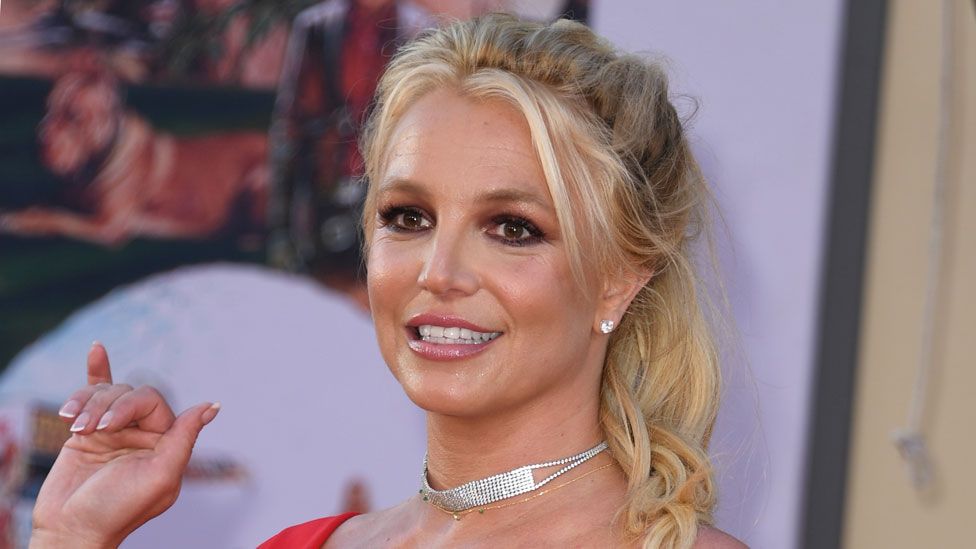 Britney Spears has denied a claim that her first solo art show is to be held at a gallery in France.
An Instagram post by Galerie Sympa, in the south-west of the country, said it would host her first exhibition.
The BBC earlier incorrectly reported the claim, but her publicist said "there is no truth to this".
BBC News contacted the gallery but co-director Jean Colombain declined to comment. More details of the exhibition will be available on Saturday, he added.
The supposed title of the exhibition, Sometimes You Just Gotta Play!!!!!!, was taken from an Instagram post made by the singer several years ago, which showed her painting outside.
A year ago, the performer scrapped her Las Vegas residency and announced she was taking an "indefinite" break from music, to focus on her father Jamie's recovery from a life-threatening illness.
Her father served as her conservator for 11 years - meaning he was in charge of Spears' finances because of her ill-health - after Spears was placed in psychiatric care back in 2008.
Last year, he was legally relieved of his duties for "personal health reasons".
The singer reassured fans over her own wellbeing, following internet speculation that she was being held at a mental health facility against her will. This sparked the #FreeBritney campaign; a hashtag which appears again, ironically, in the promo for the new art show.
In an Instagram video in April, she rejected the theories, saying "all is well" and that she would "be back very soon".
"My family has been going through a lot of stress and anxiety recently, so I just needed time to deal," she added.