Netflix reveals The Crown viewing figures for the first time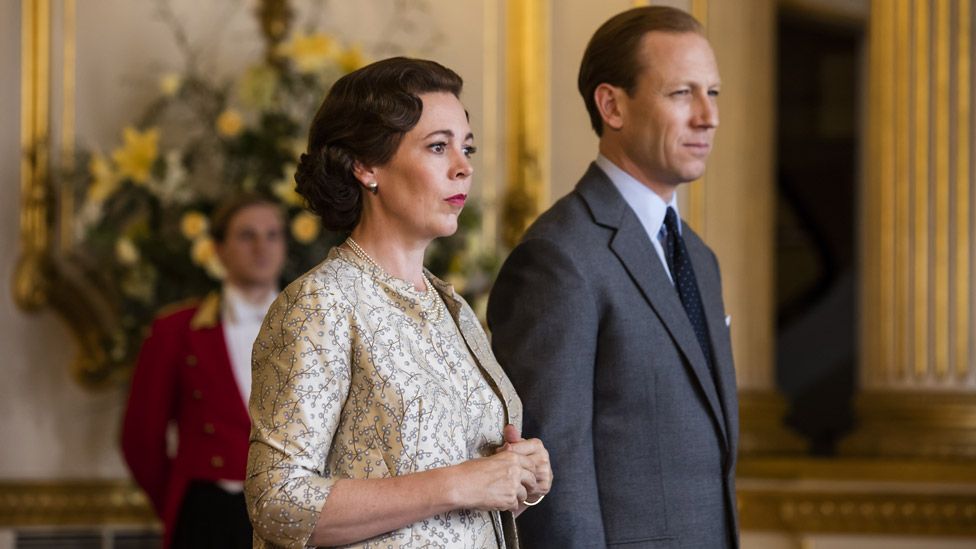 A total of 73 million households worldwide have watched royal drama The Crown since it began in 2016, according to figures released by Netflix.
It's the first time the streaming giant has revealed viewing data for the series about the British monarchy.
The third season, which stars Olivia Colman as the Queen, was watched in 21 million homes in its first four weeks.
That was 40% more than saw the second season over the same time period, Netflix said.
The company's chief content officer Ted Sarandos said the figures proved The Crown's "popularity grows with each new season".
Colman replaced Claire Foy as Queen Elizabeth II after the second season.
"Seventy-three million households around the world have made The Crown part of the global cultural zeitgeist," Sarandos said.
On Tuesday, Netflix also announced that new fantasy drama The Witcher was watched by 76 million households in its first month. The show, about a mutated monster hunter, gave Netflix its best result yet for a first-season original TV series.
Meanwhile, the second season of You was watched by 54 million households, and Michael Bay's action thriller film 6 Underground, starring Ryan Reynolds, was seen by 83 million.
Netflix has previously revealed viewing data for Orange is the New Black reached 105 million homes over its first six seasons.
The company has also changed the way it counts viewing figures. It used to count if someone watched 70% of a programme or film, but now they only have to watch two minutes to be included.
The top spot went to a documentary about the disappearance of three-year-old Madeleine McCann in 2007.
He said BBC drama series with smaller budgets, such as Bodyguard, were watched by more people than The Crown.
"I mentioned the Bodyguard finale reaching 17 million viewers," he told a media conference in London. "That was in one month. Our data suggests The Crown reached seven million users in 17 months."
Netflix has not broken down its viewing figures for The Crown by country.
The streaming giant only started sharing its viewing figures last January.
Netflix finished 2019 with 167.1 million paying customers globally, ahead of Wall Street expectations.