Laura Whitmore criticises photographer at airport after Caroline Flack's death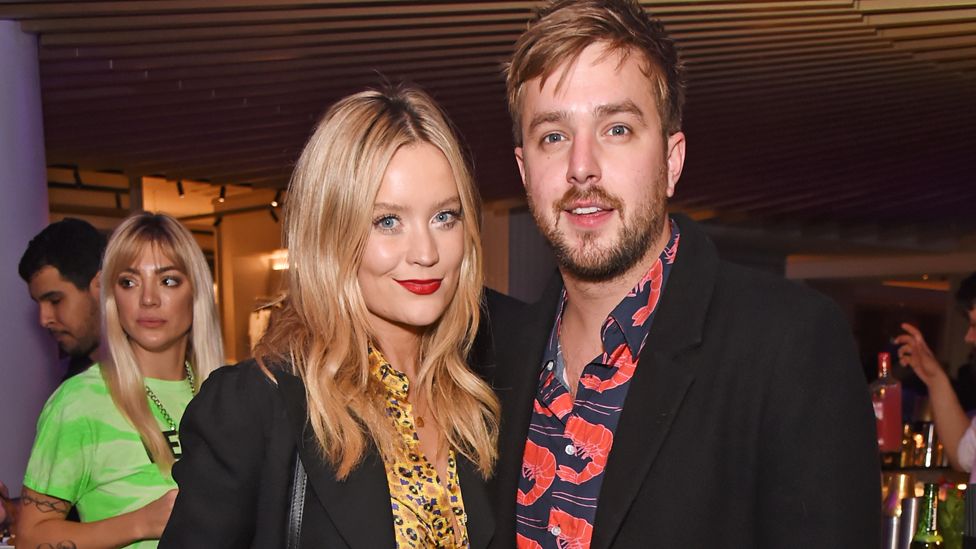 Laura Whitmore has criticised a photographer for taking pictures of her in an airport against her will.
On Thursday, the Love Island host landed in Cape Town, South Africa, where she was greeted by her boyfriend, comedian Iain Stirling.
But a photographer began taking pictures of the pair, despite them telling him they were "mourning".
"We tried to ignore it but he continued to follow us as we got coffee and left the building," she said.
"So I asked him would he stop as he had what he wanted. I said we were mourning a friend and could he allow us space."
Whitmore said the photographer told them: "Can you give me a reaction. It's a public place and I can take pictures if I want."
The presenter also uploaded a video of the incident, which was filmed by Stirling.
It is not illegal in South Africa to photograph someone without their permission provided they are in a public space.
"I have never courted the paparazzi but understand at work events it comes with the territory," she added. "But this morning was too much. Iain filmed him and he didn't like it.
"I don't like attacking people but we need to call people out when they do things like this. Iain and I just wanted some privacy."
It doesn't matter who specifically the photographer was I posted about earlier. He could be one of so many. But it is a culture that has got out of hand and it is only by showing it, we can change it ❤️

— Laura Whitmore (@thewhitmore) February 20, 2020
Stirling is Love Island's narrator and is currently based in South Africa while the show is being filmed.
However, presenter Whitmore remains based in the UK and flies out to Cape Town any time she is needed for filming. She is due to appear in the final of the current season of Love Island on Sunday.