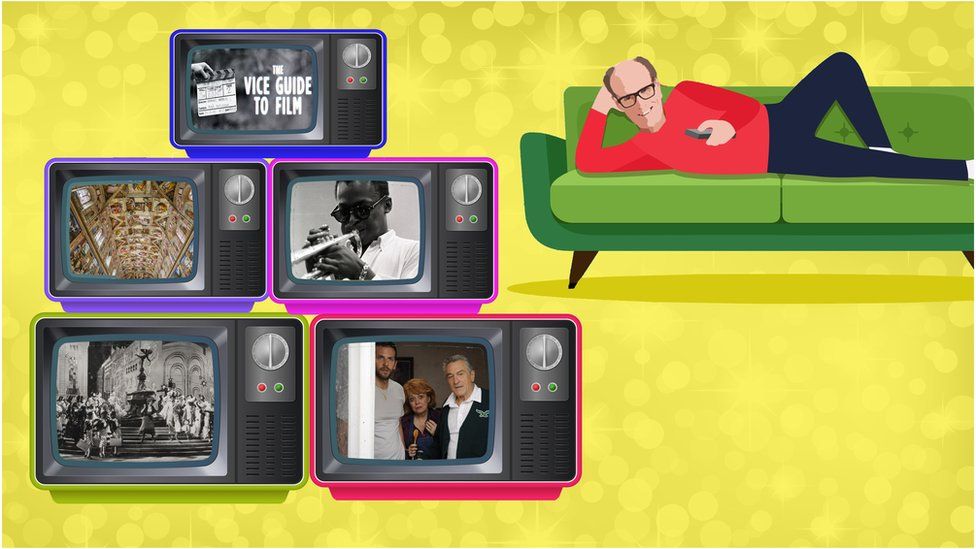 Looking for free-to-see or hear online hidden gems is like panning for gold. Your hopes are raised then dashed, raised then dashed, raised then dashed, raised then dashed, raised then…exceeded!
Honestly, I wasn't expecting to find anything exceptional on the free part of the BFI's web-streaming player.
There were some evocative old ads, a war-time black & white public service film about the dangers of sneezing, and a bizarre low-fi striptease short. I was about to move on to pastures new when I happened upon a 78-minute movie in the "musicals" section (I was desperate) called Britannia of Billingsgate, 1933).
The blurb under the title described it thusly, "A star is born in this effervescent musical comedy that moves between Billingsgate Fish Market and the glamour of the film world." Quirky set-up, I thought, and clicked "play".
I watched the first couple of minutes, not bad.
I happily watched a couple more.
Then I recognised a very young John Mills (who would go on to win an Oscar for Best Supporting Actor in Ryan's Daughter in 1971).
And then there was a marvellous scene in a fish-n-chip shop in which this immortal line was uttered: "A love story with Skate? Whatever next!"
They don't write 'em like that anymore. I was as hooked like a Billingsgate cod.
It is a joy: a time-bound period piece from a bygone age, a proto-Hancock's Half Hour meets Dad's Army. Britannia of Billingsgate was never going to win an Academy Award, but it has aged remarkably well: a cheap bottle of 1930s plonk that's matured into something well worth savouring.
I wonder what David O. Russell would make of it?
It is one of many in the Vice Guide to Film series, all of which are worth watching with insightful interviews and intelligent scripts read in an unhurried, chilled out style.
The David O. Russell episode is particularly good, taking us from his early films - Spanking the Monkey (1994) and Three Kings (1999) - through to his public humiliation when a video of him going absolutely tonto with Lily Tomlin on the set of I Heart Huckabees (2004) was leaked online.
When Robert De Niro is asked about the director's on-set bust-ups, the actor gives us a knowing smile accompanied with the understated observation, "he gets excited".
Jennifer Lawrence and Ice Cube concur in their own ways, but also make the point that they like working with him (as did Tomlin). David O. Russell isn't the first temperamental artist and he won't be the last, but he is a unique talent in contemporary film-making, which, ultimately, is what shines through in the profile.
The spine of the doc is Davis's autobiography, which is read in broadly chronological order in a suitably raspy manner by Carl Lumbley (Davis had an operation on his throat that left him with a whispery voice).
You're probably familiar with the main staging posts of the legendary trumpeter's life: early success, heroin addiction, racism, perpetrator of domestic abuse, exile, and a popular comeback.
The doc is called Miles Davis: Birth of the Cool, a title taken from his ground-breaking 1957 album, which was followed two years later by Kind of Blue, the best-selling jazz record of all time.
It is worth watching the programme for three reasons: the music is spellbinding, the detail on the Davis story is illuminating, and the interviewees - including Quincy Jones, Herbie Hancock and Frances Taylor - are revealing.
You'll probably find yourself going down a Miles Davis-shaped internet rabbit hole, which, if you're anything like me, will start with this 1986 clip from The Dick Cavett Show (the best chat show host of all time), in which a badly microphoned Davis gives a baby-faced Nicholas Cage a trumpet lesson.
What could be better than listening to Miles Davis?
Briefly, the Foundling Hospital was established in 1741 to care for abandoned babies (estimated to be around a thousand a year in the capital), and provide them with an education as they grew up. The artist William Hogarth and musician George Fredrick Handel were early supporters, eliciting artworks from friends to support its good work (Handel donated an organ and gave an annual fundraising rendition of the Messiah).
It closed in 1954 having educated 25,000 children, with the Foundling Museum opening fifty years later.
Wildlife sound-man Chris Watson recorded his Dawn Chorus on the site of the original 18th Century Foundling Hospital in 2014, thereby making a poignant link between past and present.
It can usually be heard on the oak staircase at the Foundling Museum, but not at the moment, because it's closed.
It is the perfect audio experience for these isolated times, a sensuous connection with our natural world, and a good example of how a museum can still serve the public when shut.
The most common institutional response thus far has been to offer virtual tours with 360-degree views. Frankly, I find them a little cold and detached. The last thing I'm looking for right now is desolation, even if it's in a beautiful place.
There are some places where it feels ok to be alone, and this glorious building in Vatican City is one of them.
Nothing can beat the real thing, of course, but this tour does a decent job of doing justice to Michelangelo's frescoed ceiling.
It is one of the greatest works of art in the world (all the more astonishing when the artist considered himself more a sculptor than a painter), a masterpiece you can enjoy whenever you fancy thanks to the high-res photography and clear navigation of this tour.
Finally, have you seen or heard anything free online you'd like to share? If so, do tweet me your recommendations, and I'll make the best the basis for next week's review.
Until then, enjoy this lot.
Recent reviews by Will Gompertz