Pretty Things frontman Phil May dies aged 75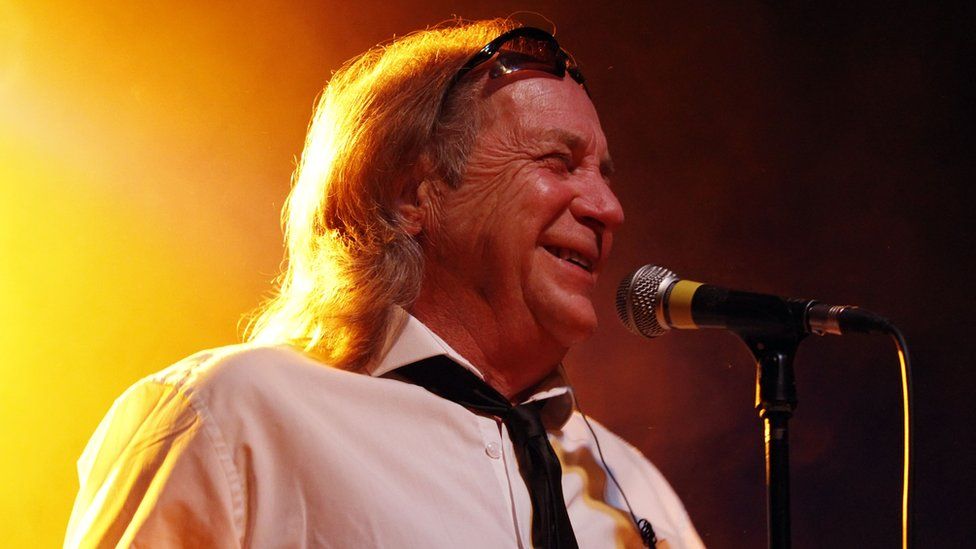 Phil May, the frontman of The Pretty Things, has died aged 75 after suffering complications from emergency hip surgery.
A representative of the rock 'n' roll band confirmed he died on Friday morning at a Kings Lynn hospital.
May had fallen off his bicycle earlier in the week.
The Pretty Things' 1968 album S.F Sorrow, based on a short story by May about the life of protagonist Sebastian F. Sorrow, is credited as one of the first real rock operas and concept albums.
They were cited as an influence by a wide range of artists from David Bowie to Jimi Hendrix to Kasabian.
Originally from Dartford, Kent, May formed the band in 1963 with guitarist Dick Taylor, a former bass player with an early incarnation of The Rolling Stones, and both bands were an integral part of the London blues-rock explosion.
As his music developed in a more progressive psych-rock direction in the late 60s, singer and lyricist May became a leading countercultural figure, known for his long hair, drug-taking and bisexuality.
"By the time The Pretty Things hit the TV screens, I was used to being abused and spat at and getting into punch-ups, because it had happened when we were art students," he recalled to The Guardian in 2018.
"We'd done our apprenticeship at being outsiders."
In 1969, the band appeared in What's Good for the Goose, a bizarre sex comedy film, starring Norman Wisdom.
Blur guitarist Graham Coxon paid tribute to May on Friday afternoon, directing his Twitter followers to the The Pretty Things' 1970 track Cries From The Midnight Circus.
Singer Edwyn Collins pointed to their aforementioned seminal album, which he described as "so great".
DJ Gary Crowley also said he was "blasting Rosalyn across the flat in memory" of May.
He had been in poor health when The Pretty Things played a "Final Bow" farewell concert in December 2018, where they were joined on-stage by the likes of Pink Floyd's David Gilmour and Sir Van Morrison.
Their last album, Sweet Pretty Things (Are in Bed Now, of Course...) arrived in 2015.
May is survived by his son, Paris May, his daughter, Sorrel May, and his partner, Colin Graham.