Musicians will lose two-thirds of their income in 2020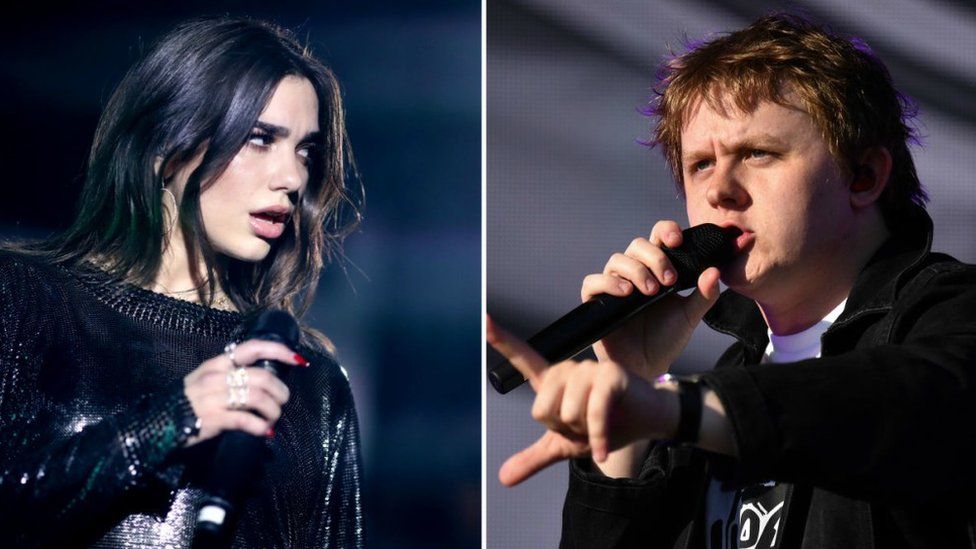 Music creators will lose two-thirds of their income as a result of Covid-19, according to a new report by UK Music.
The effective shutdown of concerts and festivals will also cause live music revenues to fall by 85% in 2020.
The pandemic has dealt a "catastrophic blow" to the music industry, said UK Music's Jamie Njoku-Goodwin, with tens of thousands of jobs at risk.
However, he said that music was "an international success story in normal times" and can boom again.
He was speaking as a UK Music report revealed that music contributed £5.8bn to the UK economy in 2019.
The organisation, which represents the recorded and live music industry, said revenues were up by 11%, and exports grew to a value of £2.9bn.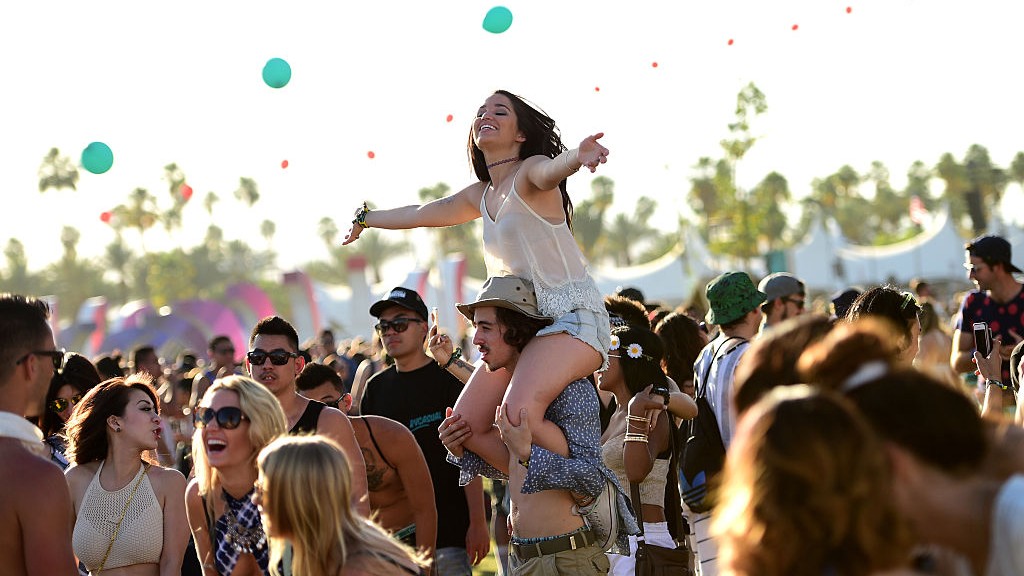 Getty
UK Music industry in 2019
£5.8bncontributed to the UK economy

£2.8bngenerated in export revenue

28.5mpeople attended a concert

197,168full-time jobs supported
Source: UK Music
However, it said Covid-19 had triggered a "domino effect" in the music sector, with cancelled concerts depriving artists of money they would have spent on hiring studios to make new records.
The report predicted that musicians and songwriters would lose 65% of their income this year, rising to 80% for those most dependent on live performance and studio work.
Before the pandemic, a typical musician earned £23,059, well below the national average of £29,832, according to the Office for National Statistics. A 65% pay cut would mean an income of just £8,070.
Despite the gloomy picture painted by the report, Mr Njoku-Goodwin told BBC News he was "optimistic and hopeful" the industry would recover when the pandemic ends.
He said: "2019 was a fantastic year for the UK music industry, and we were firmly on track to be one of the great British success stories of the coming decade.
"Even though it hasn't happened this year, it doesn't mean we have to start straight away from square one. It doesn't mean we have to be knocked back five or six or seven years.
"We can be booming again, we can be growing again, we can be delivering for the UK again."
Before becoming the organisation's chief executive in September, Mr Njoku-Goodwin was a special adviser to Health Secretary Matt Hancock and also worked as a special adviser at the Department for Digital, Culture, Media and Sport.
He said he was confident the government was providing "world-leading support" to the creative industries - including a £1.57bn rescue package for the arts - despite many musicians saying they have fallen through the cracks.
According to a Musicians' Union survey that is quoted in UK Music's report, 87% of musicians say they will face financial hardship when furlough schemes come to an end. One third of musicians did not qualify for any support.
Mr Njoku-Goodwin said the subsequent loss of talent was a danger to the industry, telling the BBC: "We need to make sure that a pandemic that has lasted a year doesn't have a decade-long impact on the British music ecosystem."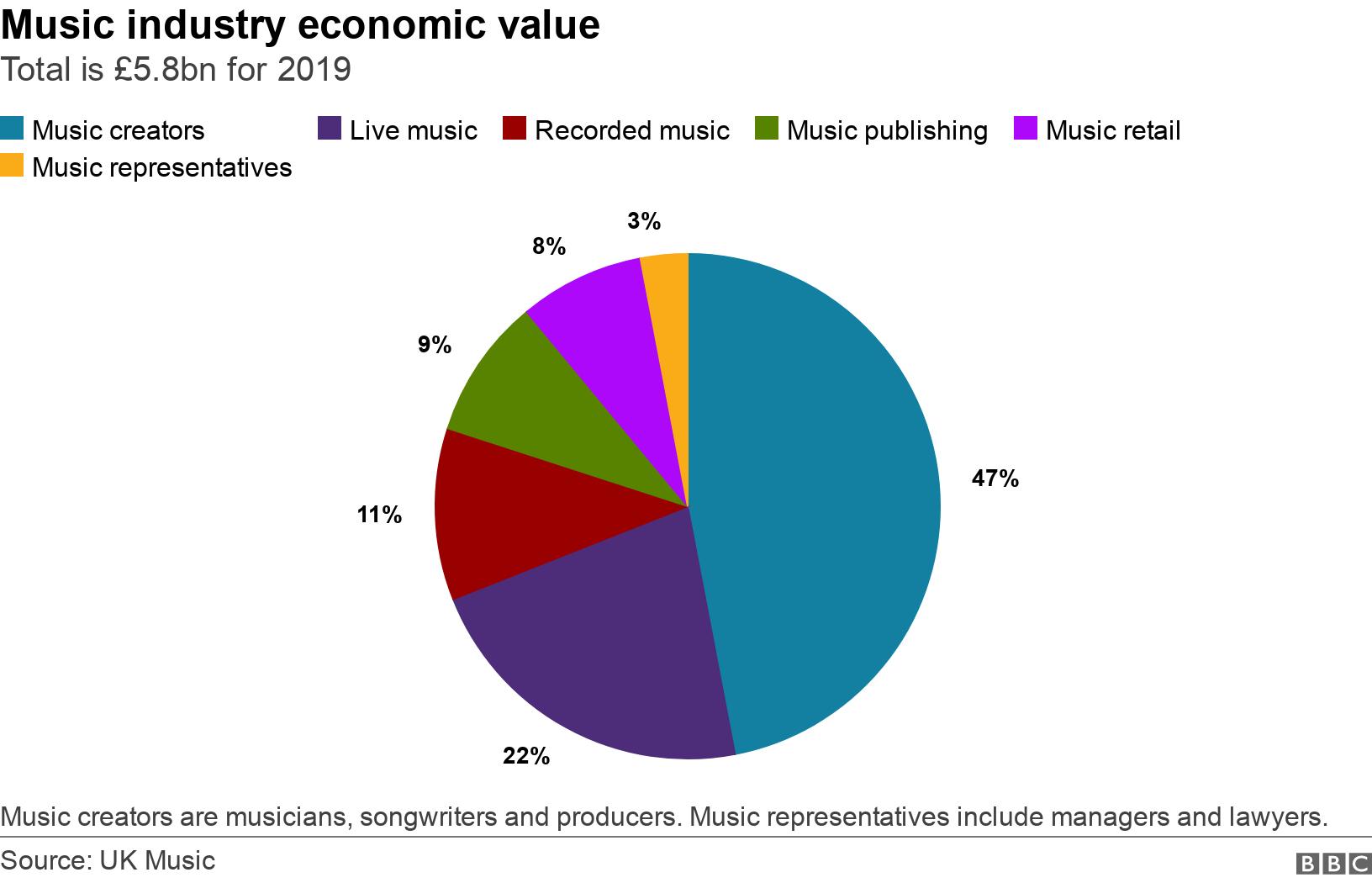 UK Music is calling for a number of measures to help musicians get back on their feet, including a VAT exemption on concert tickets, government backing for a live music insurance scheme, business rates relief for concert venues and a taskforce to establish protocols on testing and safety at venues.
The organisation has also asked for "targeted relief" for musicians not covered by the Self-Employment Income Support Scheme, and a quarantine exemption allowing overseas artists to work and tour in the UK.
UK Music's report also highlighted the challenges posed by Brexit, especially the impact on touring after the end of freedom of movement, and the need for a new UK copyright law.
Mr Njoku-Goodwin said he was waiting "with baited breath" for details of a potential trade deal with the EU, but insisted the industry would face down any challenges posed by Brexit.
"Brexit as a concept has always been about the UK punching above its weight internationally and being a successful, globally traded nation. Well that's something that the music industry has always delivered for the UK.
"We want to see it [Brexit] as an opportunity for our industry."