Rupert Grint breaks Sir David Attenborough's Instagram record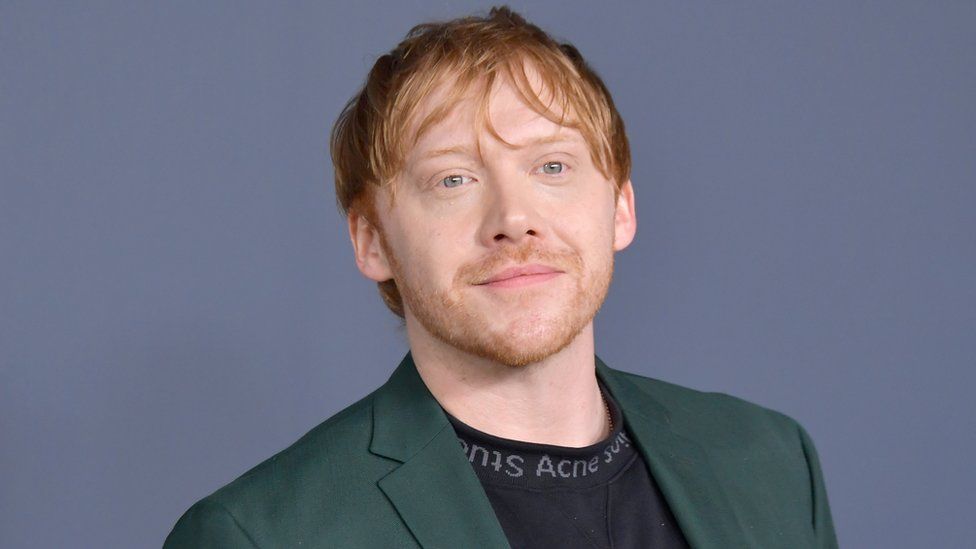 Harry Potter star Rupert Grint has broken Sir David Attenborough's record for the fastest time to reach a million Instagram followers.
The actor, who played Ron Weasley in all eight Harry Potter films, made his first post on 10 November, joking that he was "only 10 years late".
He reached the million mark in four hours and one minute.
That's 43 minutes quicker than it took Sir David when he joined in September, according to Guinness World Records.
Dubbing himself "Grint on the Gram", the 32-year-old actor's first post was a photo of himself with his baby daughter.
Grint said he was "here to introduce you all to Wednesday", the six-month-old girl his partner Georgia Groome gave birth to in May.
He joins a varied list of public figures who have at some point held the record for the fastest to gain a million followers.
Instagram record holders:
Rupert Grint - four hours one minute (November 2020)
Sir David Attenborough - four hours 44 minutes (September 2020)
Jennifer Aniston - five hours 16 minutes (October 2019)
Duke and Duchess of Sussex - five hours 45 minutes (April 2019)
Kang Daniel, K-Pop star - 11 hours 36 minutes (January 2019)
Pope Francis - 12 hours (March 2016)
David Beckham - 24 hours (May 2015)