Fantastic Beasts: Mads Mikkelsen replaces Johnny Depp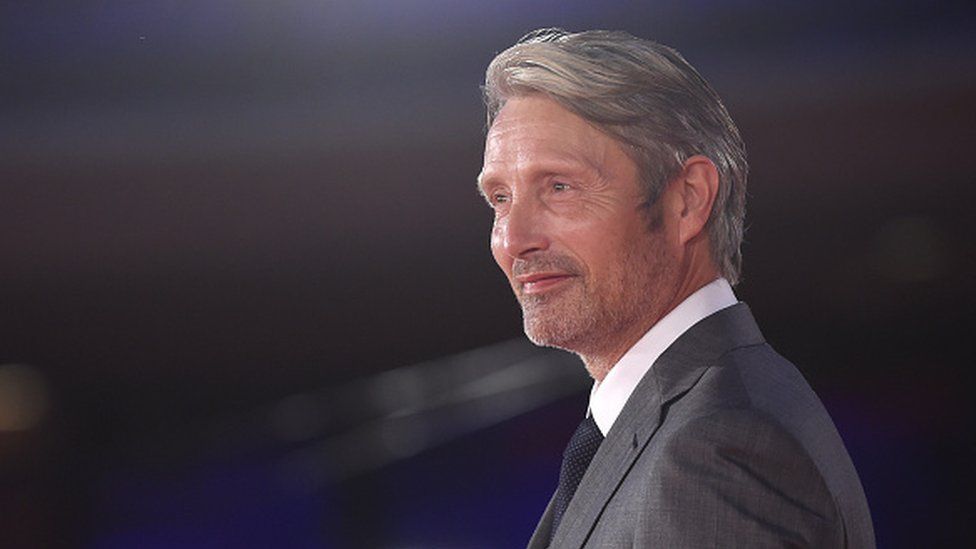 Mads Mikkelsen is to replace Johnny Depp as rogue wizard Gellert Grindelwald in the Fantastic Beasts series, Warner Bros have announced.
Depp left the franchise earlier this month after losing a libel case over a 2018 newspaper article which called him a "wife beater".
Mikkelsen, a Danish actor, has previously starred in films including Casino Royale and Doctor Strange.
The third instalment of the series is due to be released in summer 2022.
The actor has also been ordered to make an initial payment to the publisher of the Sun, News Group Newspapers, of almost £630,000 for its legal fees.
Depp made a brief appearance as Grindelwald in 2016's Fantastic Beasts and Where to Find Them and reprised his role in 2018's Fantastic Beasts: The Crimes of Grindelwald.
The films also star Eddie Redmayne and Jude Law and are prequels to the eight Harry Potter films, which were based on the novels by JK Rowling.
Mikkelsen, 54, also appeared in Rogue One: A Star Wars Story and played Hannibal Lecter in the TV series Hannibal.