Sia says sorry to autism community for controversial film Music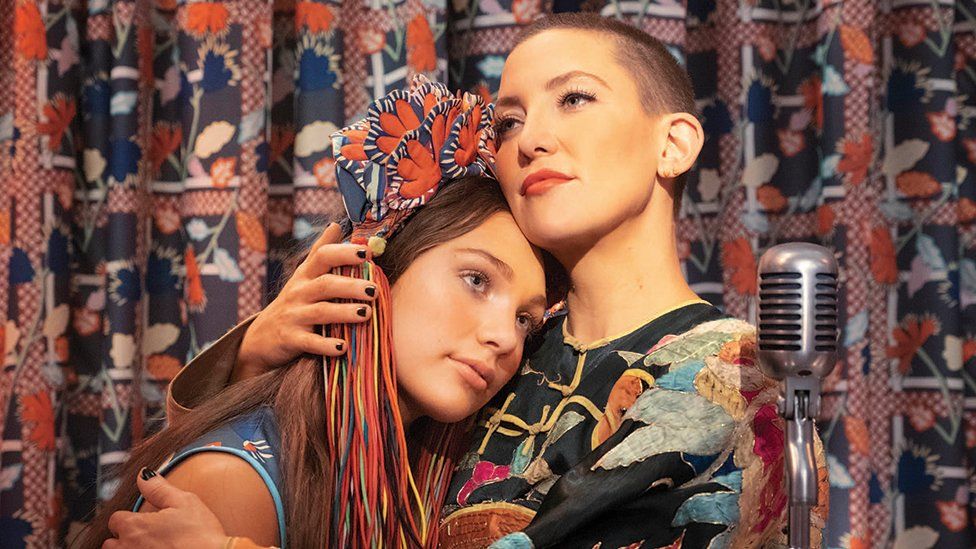 Australian pop star Sia has apologised for casting a neurotypical actor as a nonverbal autistic girl in her film Music, and for scenes depicting the use of restraints on autistic people.
It was criticised for the casting of dancer Maddie Ziegler in an autistic role, as well as for restraint scenes.
Sia has now said a restraint warning would be added to the film's start.
Variety said the singer had also tweeted that all restraint scenes will be removed from public screenings of the film.
"I plan to remove the restraint scenes from all future printings. I listened to the wrong people and that is my responsibility, my research was clearly not thorough enough, not wide enough," she tweeted, shortly before deleting her account which had about 6m followers.
"I promise, have been listening. The motion picture Music will, moving forward, have this warning at the head of the movie," she said.
She added: "Music in no way condones or recommends the use of restraint on autistic people. There are autistic occupational therapists that specialise in sensory processing who can be consulted to explain safe ways to provide proprioceptive, deep-pressure feedback to help w[ith] meltdown safety."
On Wednesday, actress Ruth Madeley, who has spina bifida, expressed solidarity with "every #ActuallyAutistic person who is rightly devastated to see #Sia"s Music nominated".
"Disabled people are needed in the industry now more than ever to help change the narrative we're all so sick of," tweeted the actress, who was in 2019 BBC drama Years and Years and has featured in BBC One's Celebrity Best Home Cook.
A tweet from GhillieGuide, an "autistic self-advocate", said the use of restraint in the film brought back "traumatic memories".
The film, written and directed by Sia, also stars Kate Hudson and Leslie Odom Jr, and will be released in certain cinemas around the world for one night only next week.
It received a Golden Globe nomination for best picture in the musical or comedy category, along with Kate Hudson, who got a nod for best actress.
In November a petition to cancel the film, which Sia described as "a love letter to caregivers and to the autism community," went up online.
Speaking recently on the Grounded with Louis Theroux podcast, Sia agreed with him that the challenges and experiences for people with autism are varied, and said she wanted that to be reflected on screen.
"Sometimes it's coupled with savant capabilities and other times it is not," she said. "If you went and met everybody in the world who is on the autism spectrum you would never find two the same."
By Drew Miller Hyndman, disability reporter, BBC Ouch
Autistic people were speaking out against Music the day it was announced, with complaints focused on the stereotyping of autistic people and the decision to cast Maddie Ziegler, a non-autistic actress, as the autistic lead character.
The strong feelings behind these complaints were exacerbated when Sia engaged directly with autistic people on social media.
In one tweet, she even called one a "bad actor", a moment that has come to sum up this film for autistic people.
For many in the autistic community, Sia's apology is being seen as too little too late, and the damage has been done.