Harry and Meghan to be interviewed by Oprah Winfrey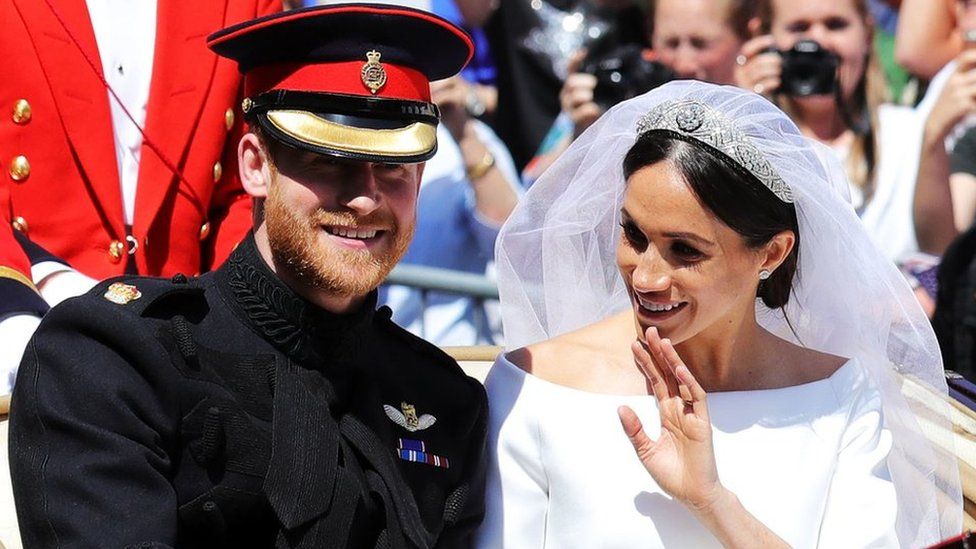 The Duke and Duchess of Sussex are to talk about their decision to step away from the monarchy in a TV interview with Oprah Winfrey, to air next month.
Oprah With Meghan And Harry: A CBS Primetime Special has been described by the US television network as an "intimate conversation".
The "wide-ranging" interview will be broadcast on 7 March.
According to CBS, Meghan will be interviewed about "stepping into life as a royal, marriage, motherhood" and "how she is handling life under intense public pressure".
She will then be joined by Prince Harry, and the couple will speak about their move to the United States last year and their future plans.
The decision to speak publicly comes just over a year after the couple announced they had decided to "step back" from life as senior royals and work to become financially independent. They carried out their final formal royal duties last March.
Winfrey is a personal friend of Meghan and attended the couple's wedding in 2018.
It is not known whether Harry and Meghan informed the royal household about their plans to be interviewed. Buckingham Palace declined to comment. It is also not known which broadcaster, if any, will show the interview in the UK.
Jonny Dymond, the BBC's royal correspondent, said there would now be "three weeks of frantic speculation" about the contents of the interview.
"We wait to see what it will be and what kind of secrets are revealed about the past two or three years," he told BBC Radio 4's Today programme on Tuesday.
Dymond described Winfrey as "a very close acquaintance" of the royal couple and that she had apparently been "angling" for the interview "for some time".
He added that their conversation was unlikely to be a "hostile" interview like the one between the Duke of York and Newsnight's Emily Maitlis last year.
Meanwhile, press reports on Tuesday suggested the duke and duchess are set to lose their remaining royal patronages.
It is claimed that Harry will also lose his three honorary military titles - Captain General of the Royal Marines, Honorary Air Force Commandant of the Royal Air Force Base Honington, and Honorary Commodore-in-Chief of the Royal Naval Commands' Small Ships and Diving.