Gwyneth Paltrow: NHS boss urges caution over star's long Covid regime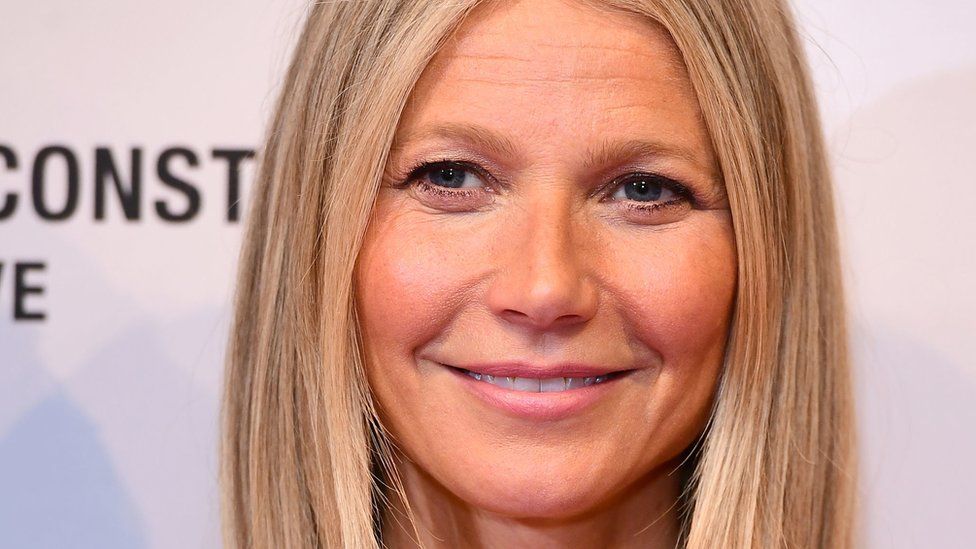 A senior NHS leader has reminded influential stars like Gwyneth Paltrow of their "duty of responsibility" when talking about Covid treatments.
Paltrow recently wrote on her blog that contracting Covid-19 had left her with "some long-tail fatigue and brain fog".
She said a "functional medicine practitioner" had recommended an "intuitive fasting" healing regime.
But NHS England's Prof Stephen Powis said some of her methods were "really not the solutions we'd recommend".
As part of her recovery, the Hollywood-star-turned-lifestyle-guru said she was on a mainly "keto[genic] and plant-based" diet, with no sugar or alcohol. She fasts until 11:00 every day and takes infrared saunas.
Prof Powis, who is national medical director for NHS England, said "serious science" should be applied.
"Like the virus, misinformation carries across borders and it mutates and it evolves," he said. "So I think YouTube and other social media platforms have a real responsibility and opportunity here.
"In the last few days I see Gwyneth Paltrow is unfortunately suffering from the effects of Covid. We wish her well, but some of the solutions she's recommending are really not the solutions we'd recommend in the NHS.
"We need to take long Covid seriously and apply serious science. All influencers who use social media have a duty of responsibility and a duty of care around that."
While Covid remains a short-lived sickness for many, others have found the effects last for weeks or months. According to the British Medical Journal, long Covid is thought to occur in around 10% of people infected, and concerns have been raised that there is not enough support for sufferers.
Writing on her website Goop last week, Paltrow said she had caught the virus "early on".
"In January, I had some tests done that showed really high levels of inflammation in my body," she said.
"Everything I'm doing feels good, like a gift to my body. I have energy, I'm working out in the mornings, and I'm doing an infrared sauna as often as I can, all in service of healing."
In December, the 48-year-old - who made her name in films like Shakespeare in Love, Seven and Sliding Doors - said she cut back on movie-making after realising she "doesn't love acting that much".
As well as a blog, she now has a YouTube channel and podcast, which sees her talk to famous faces about their healthcare, lifestyle and wellness regimes.