Upstairs, Downstairs actress Nicola Pagett dies aged 75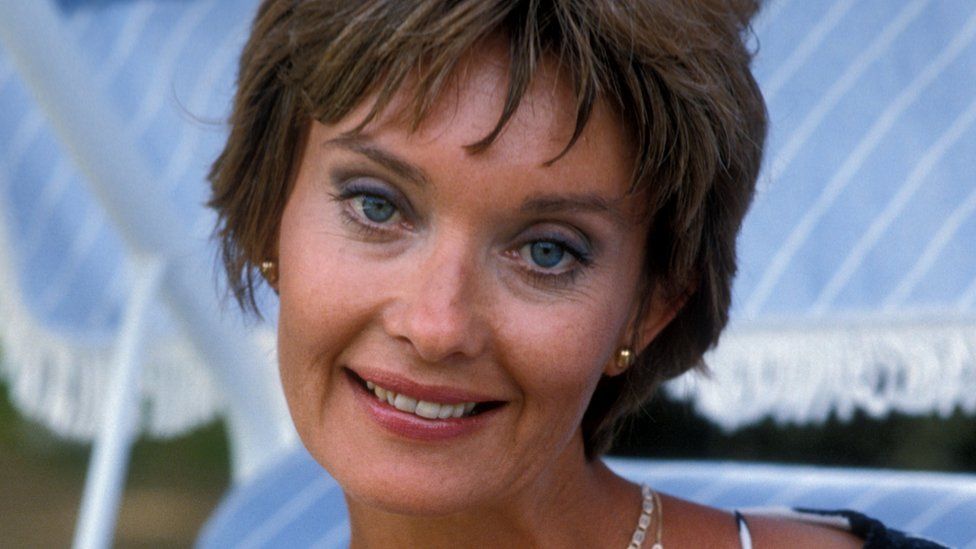 Actress Nicola Pagett has died aged 75 after being diagnosed with a brain tumour, her family has confirmed.
Pagett was best known for playing Elizabeth Bellamy, the rebellious daughter of Richard and Lady Marjorie, in 1970s TV series Upstairs, Downstairs.
Performances in Harold Pinter plays, notably 1985's Old Times, also defined her 30-year stage and screen career.
Her daughter Eve Swannell confirmed she passed "very peacefully" on Wednesday.
It followed a brain tumour diagnosis under three weeks ago, she told BBC News.
"It was extremely sudden" she added. "I was by her side".
Pagett's role as Bellamy in the first two series of ITV's 1971 drama Upstairs, Downstairs helped the show win four Emmys.
Her character's storyline, dominated by a tumultuous love life while stuck in a loveless marriage, included conceiving a child through an affair with a publisher, before leaving for New York.
She went on to play Elizabeth Fanschawe in the 1973 TV film Frankenstein: The True Story, and land the title role in BBC's 10-episode 1977 miniseries Anna Karenina.
On the big screen, Pagett appeared in 1969's Anne of a Thousand Days, as well as 70s films There's a Girl in My Soup and Operation: Daybreak.
Turns in Privates On Parade and Mike Newell's An Awfully Big Adventure followed, as well as starring alongside David Jason in 1989's comedy drama A Bit Of A Do.
Born in Cairo, Egypt in 1945 where her father Herbert Scott was an oil executive, Pagett had a nomadic childhood, before being sent to boarding school in the UK.
Her passion for acting saw her accepted into London's prestigious Royal Academy of Dramatic Art theatre school in 1962 - aged just 17 - where she changed her surname to Pagett upon graduating.
After making her London debut at the Duchess Theatre in 1968's A Boston Story, a string of West End roles followed.
These performances, as well as appearances in Jonathan Miller's 1974 season at Greenwich Theatre, eventually caught the eye of Harold Pinter and sparked a long working relationship.
The playwright first directed Pagett at the National in 1983 as Helen, the provocative enchantress in The Trojan War Will Not Take Place.
The pair reunited for 1985 revival of Old Times, in which she played the dreamy wife of Michael Gambon's film-maker alongside Liv Ullmann.
However, her career was overshadowed by a long period of mental illness, including manic depression, which she wrote about in her book, Diamonds Behind My Eyes, published in 1997.
She said at the time: "We wrote the book in the hope that it might help other people. Manic depression is so common."
Pagett detailed how she became obsessed with a man she called "The Stranger" and began to send hundreds of love letters to him.
It later emerged this was Tony Blair's press secretary Alastair Campbell, who she never met in person. Intermittent stays in psychiatric clinics followed.
The actress was married to playwright Graham Swannell from 1975 until their divorce in 1997.
She is survived by their daughter, Eve and her sister, Angela.