Charlene White quits press awards amid criticism of Society of Editors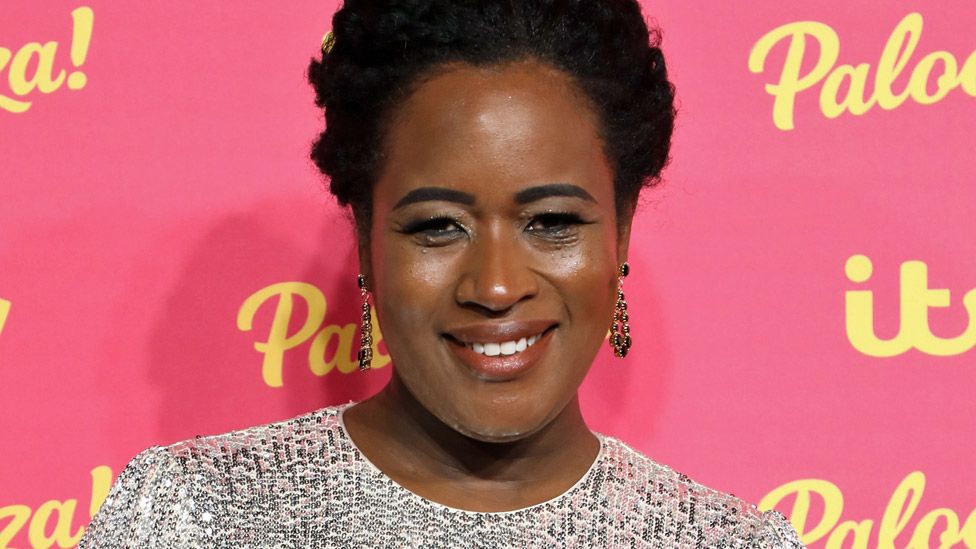 ITV presenter Charlene White has pulled out as host of an award ceremony staged by the Society of Editors, which has come under fire in the wake of Harry and Meghan's comments about the press.
The Duke and Duchess of Sussex said some British tabloids were "bigoted".
The Society of Editors denied that and said such an "attack" was "not acceptable" without providing evidence.
White, known for Loose Women and ITV News, said they should find someone else to host the British Press Awards.
"Perhaps someone whose views align with yours: that the UK press is the one institution in the entire country who has a perfect record on race," she said
In their recent interview with Oprah Winfrey, Prince Harry suggested tabloid newspapers were "inherently corrupt or racist or biased", which filtered into the rest of society. That was a "large part" of why he and his wife had left the UK, he said.
The Society of Editors, which represents almost 400 members of the media, put out a robust defence.
"The UK media is not bigoted and will not be swayed from its vital role holding the rich and powerful to account following the attack on the press by the Duke and Duchess of Sussex," it said.
After criticism, however, it put out a further statement on Wednesday to say its initial comments "did not reflect what we all know: that there is a lot of work to be done in the media to improve diversity and inclusion".
In a letter to the organisation on Wednesday, White recounted how the society had approached her to be a judge on the British Press Awards several years ago because the nominees and winners were largely white.
"You told me you wanted that to change. In fact, we spoke at length about it," she said.
"But here's the thing. I only work with organisations who practice what they preach. My time is precious, so I'd rather not waste it.
"Since the Black Lives Matter movement really took hold in the UK last year, every single institution in this country has had to finally look at its failings and its position in terms of how they treat ethnic minorities, both inside and outside of its walls. But for some unknown reason, you feel as though the UK press is exempt in that discussion."
She added that she was "a black woman who has consistently stood up for what she believes in, irrespective of the impact it would have on my career".
White became the first black woman to present ITV News at Ten in 2014, and became a regular presenter on Loose Women earlier this year.
The British Press Awards are due to be held on 31 March.