Glastonbury Festival site 'may open for concert and camping'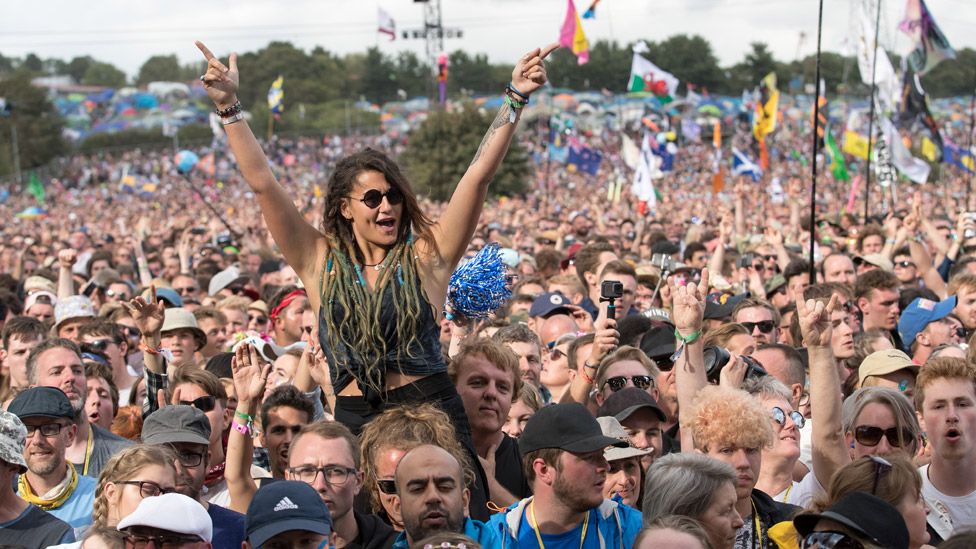 Glastonbury organisers are working on plans for gigs on the site this summer, despite cancelling the main festival.
They are applying for a licence for a two-night concert and another to open the farm as a campsite, but Emily Eavis said the plans were "not definite".
"It's so good to dream up plans and hope that some of these things could potentially happen later this year," she wrote on Instagram.
The festival itself was called off in January for the second year in a row.
The Eavis family normally welcome more than 200,000 people to their farm in Pilton, Somerset, every June.
Any concerts this summer would take place in September, and the scale would be closer to the Pilton Party, an annual "thank you" gig for around 8,000 local residents and workers.
"Of course, we've no idea yet whether we'll able to do that, but we wanted to get the application in to be in with a chance," Eavis wrote, adding that it was "unlikely we'll have any news for a couple of months".
She said she was also submitting an application for "a family-friendly (ie not for partying!) campsite at the farm for this summer".
She added: "Again, it's not definite that it'll go ahead but needed to set the early wheels in motion now." Camping wouldn't be available at the same time as the concerts.
In December, Eavis told the BBC they were looking into streaming performances from Worthy Farm if the full event could not go ahead.
Glastonbury is the UK's biggest music festival and one of the first in the calendar. Of the other major festivals scheduled for June, Download has also been cancelled, while Isle of Wight has been pushed back to September.
According to the government reopening roadmap, restrictions on social contact could be lifted from 21 June, depending on case numbers and official reviews. Most festivals that are scheduled to take place after June, including Reading and Leeds, Latitude, Parklife and Womad, are planning to go ahead.