Hit songwriters ask pop stars to stop taking credit for songs they didn't write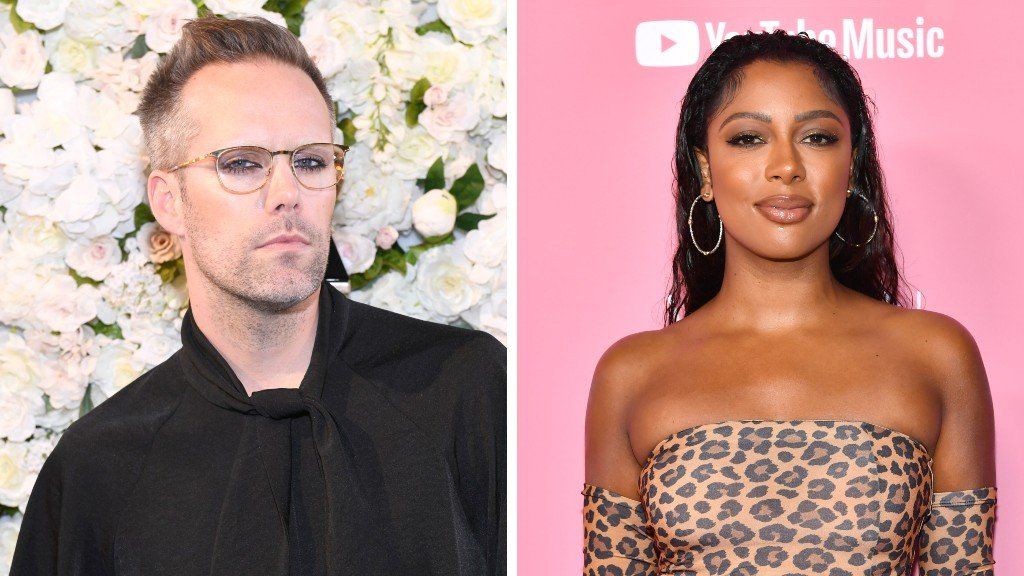 Some of pop's biggest hitmakers are asking artists to stop taking credit for songs they didn't write.
In an open letter, the writers behind songs like Dua Lipa's New Rules and Ariana Grande's 7 Rings said "a growing number of artists" were demanding a share of publishing royalties, even if they had contributed nothing to a song.
"These artists will go on to collect revenue from touring, merchandise [and] brand partnerships," they said, but "songwriters have only their publishing revenue as a means of income".
They added that composers were often subjected to "bully tactics and threats" by artists and executives who wanted to take a share of the songwriting royalties.
The letter was organised by a new advocacy group calling itself The Pact. Signatories included Justin Tranter, Emily Warren, Ross Golan, Amy Allen, Savan Kotecha, Joel Little and Victoria Monét.
Between them, they have created hit records for the likes of Lady Gaga, Britney Spears, One Direction, Michael Bublé, Lorde, Shawn Mendes and Selena Gomez - although the letter was not directed at any specific artists.
"Over time, this practice of artists taking publishing has become normalised; and until now, there has been no real unity within the songwriting community to fight back," they wrote.
"That is why we have decided to join together, in support of each other, and make a change."
The letter addresses a music industry practice that dates back to Elvis Presley, whose manager Colonel Tom Parker often insisted on his client receiving a co-writing credit on the songs he recorded.
Many composers acquiesced, using the logic that the money earned from 50% of an Elvis record would be higher than 100% of the same song, recorded by a less well-known artist.
Over time, the idea became so commonplace that it spawned a phrase: "Change a word, get a third" (as in, one slight tweak to the lyrics can get you a third of the royalties).
Until now, writers have been reluctant to speak publicly about the issue, in case it harms their careers.
The Pact's letter arrives at a time when songwriters' earnings are increasingly under the spotlight.
MPs investigating the economics of music streaming were recently told that composers' were being forced to take second jobs because they couldn't make ends meet.
Speaking to the DCMS Select Committee, Fiona Bevan, who has written songs for One Direction and Lewis Capaldi, revealed she had earned just £100 for co-writing a track on Kylie Minogue's number one album, Disco.
"The most successful songwriters in the world can't pay their rent," she said. "Right now, hit songwriters are driving Ubers. It's quite shameful."
Emily Warren, whose credits include Dua Lipa's Don't Start Now and Little Mix's No More Sad Songs, is said to be behind organising the open letter, which was published on Tuesday.
Tranter said he had signed the pledge in the hope that "new songwriters can operate with a little less fear and little more money".
He added that he didn't want the campaign to be turned into "gossip nonsense" by people looking for artists taking credit they didn't deserve.
"I have worked with and written with some UNREAL artists who let me into their lives to create with them who deserved their credit and publishing, so please leave the BS out of this," he said on Instagram.
"We are simply asking that we give credit where credit is due and only take credit where credit is earned," added UK songwriter Plested, who has worked with Lewis Capaldi and Little Mix.
"If we take the song out of the music industry, there is no music industry," the open letter concluded.
"As of today, we will no longer accept being treated like we are at the bottom of the totem pole, or be bullied into thinking that we should be making sacrifices to sit at the table. We are all in this together, and we all need each other for this wheel to keep turning. So let's start acting like it."