Amy Winehouse's mum Janis makes documentary 'to save memories from MS'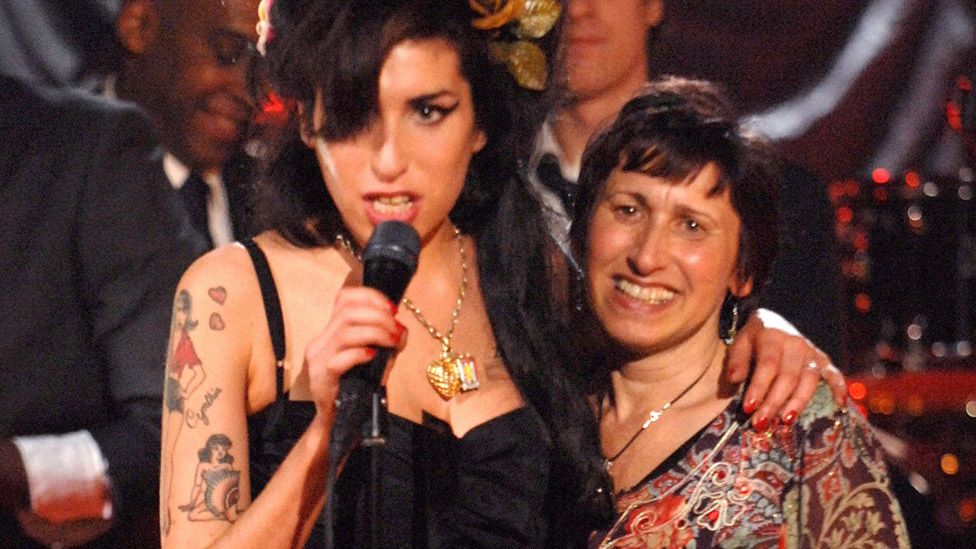 Amy Winehouse's mother Janis is to tell her daughter's story in a new BBC documentary to mark the 10th anniversary of the singer's death.
The BBC said a large part of Janis Winehouse's motivation for taking part in the film was because Multiple Sclerosis "threatens to strip her of her memories of Amy".
Janis was diagnosed in 2003 and memory problems are common with MS.
"I don't feel the world knew the true Amy, the one I brought up," she said.
"I'm looking forward to the opportunity to offer an understanding of her roots and a deeper insight into the real Amy."
The singer, whose 2006 album Back To Black established her as one of the greatest talents of her generation, died from alcohol poisoning at the age of 27 in July 2011.
The BBC said her story would be told in the new documentary "primarily through her mum", whose version of events "often differs from the narrative we have been told before".
Janis will be joined by family and friends, and the film will offer "a new female-driven interpretation of her life, her loves and her legacy", the announcement said.
In her 2014 book Loving Amy: A Mother's Story, Janis wrote that a gradual "loss of sharpness" of memory was part of MS. "I worry about the day when Amy stops being alive in my head and in my heart. I don't want that day ever to come," she wrote.
Janis had been experiencing symptoms of MS for more than 20 years before being formally diagnosed. She became an ambassador for the MS Society in 2019.
Amy's childhood friend Juliette Ashby told BBC Breakfast on Wednesday: "I think it's a lovely, wonderful thing her mum's doing for her."
Ashby remembered Amy as "a force to be reckoned with" and "one of the kind", adding: "Genuinely there is no one like her. And there won't ever be anyone like her."
The documentary, which has the working title Amy Winehouse: 10 Years On, is not the first to be made about the singer.
The anniversary will also be marked with the release of a three-CD compilation of Winehouse's performances at the BBC.
And there will be other special programmes, including a BBC Radio 2 documentary about her influence on younger female singer-songwriters and a Radio 1 documentary to introduce her to a new generation of listeners.