Neighbours: Independent review launched over racism claims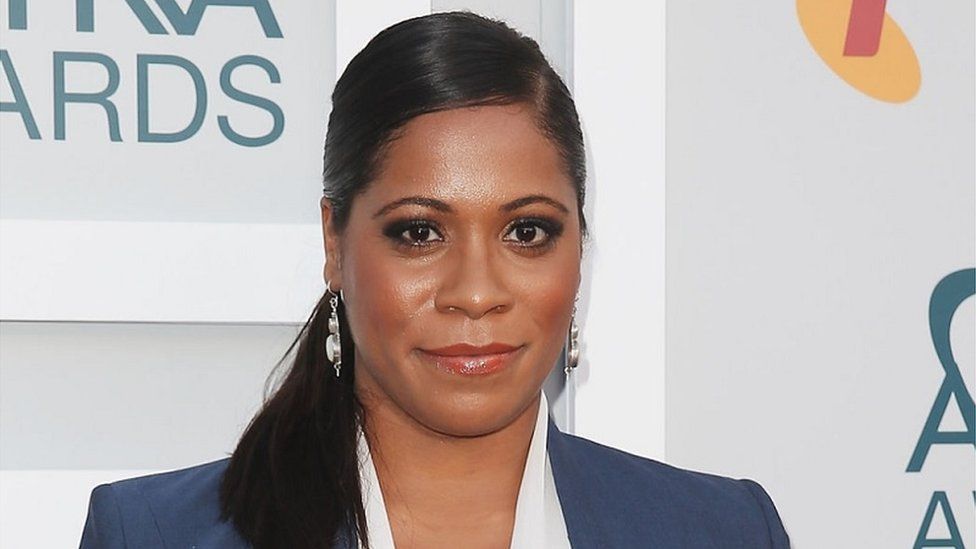 The production company behind Australian TV soap Neighbours has ordered an independent review over allegations of racism on the show.
Two Aboriginal-Australian TV stars have alleged they witnessed racist incidents while working on set.
Shareena Clanton said it was "traumatising to work in such a culturally unsafe space".
Announcing the inquiry, Fremantle Media, which produces the soap, said it did not tolerate discrimination.
"Fremantle is committed to providing an environment where employees and others in the workplace are treated fairly and with respect, and are free from unlawful discrimination, harassment, victimisation and bullying," Fremantle said.
"We do not tolerate behaviour that does not align to our Anti-Discrimination, Equal Employment Opportunity (EEO), Harassment and Bullying Policy and take all complaints very seriously, investigating all allegations fairly and thoroughly."
It added: "We have asked Campfire X, creative leaders in Indigenous Cultural Protocols, to conduct an independent review of Neighbours and the production process."
A spokesperson for Channel 5, which airs the soap in the UK, said it "condemns racism and takes all allegations of discrimination seriously".
On Monday, Clanton alleged "multiple racist traumas" during her time on the show in an Instagram post.
A day later, former Neighbours actor Meyne Wyatt said in a tweet he too had experienced racism on set.
The actors, both Australians of indigenous descent, said they had heard other cast members use racist slurs.
"It's been lonely, triggering and traumatising to work in such a culturally unsafe space," wrote Clanton, who has guest starred in yet-to-be-aired episodes of Neighbours.
First broadcast in 1985, Neighbours follows the lives of the residents of Ramsay Street, in a fictional suburb of Melbourne, Victoria. The soap was a launch pad for numerous pop and Hollywood stars, including Kylie Minogue and Russell Crowe.
But the soap has been criticised for failing to reflect Australia's ethnic diversity in its casting of actors.
Wyatt was the first indigenous actor to be added to the main cast when he appeared on the show from 2014 to 2016.
What did the actors allege?
Best known for her role in Australian drama series Wentworth, Clanton was hired to play a character named Sheila in upcoming episodes of Neighbours.
In her Instagram post, she said she was "navigating ongoing counselling" from her stint on what she called a "highly problematic show".
She made her allegations in a list of seven bullet points, without naming any individuals. One alleged that "overt and covert levels of racism were rife" on set. She cited several alleged examples of white actors using racist slurs, including two instances where she claimed the "n-word" was openly used.
She alleged that she was told to "go somewhere else" when she confronted an actor who had used the slur "because I was making others 'uncomfortable'".
"The retaliation for calling out this misconduct and racism often left me ostracised and further marginalised," Clanton wrote.
Wyatt expressed similar sentiments in his posts on Twitter. He said he had walked in on someone using a racist insult, "called it out and it didn't happen around me again".
He said it was "disappointing but not at all surprising" to hear about Clanton's allegations five years after he had left the show.
I was a series regular on Neighbours between 2014 to 2016 and I experienced Racism on set. It involved the C word and I called it out and it didn't happen around me again. Though I did walk in on this incident? so I have no doubt things were being said behind my back.

— Meyne Wyatt (@meynewyatt) April 6, 2021
You may also be interested in: