Helen McCrory was 'meteor in our life', says husband Damian Lewis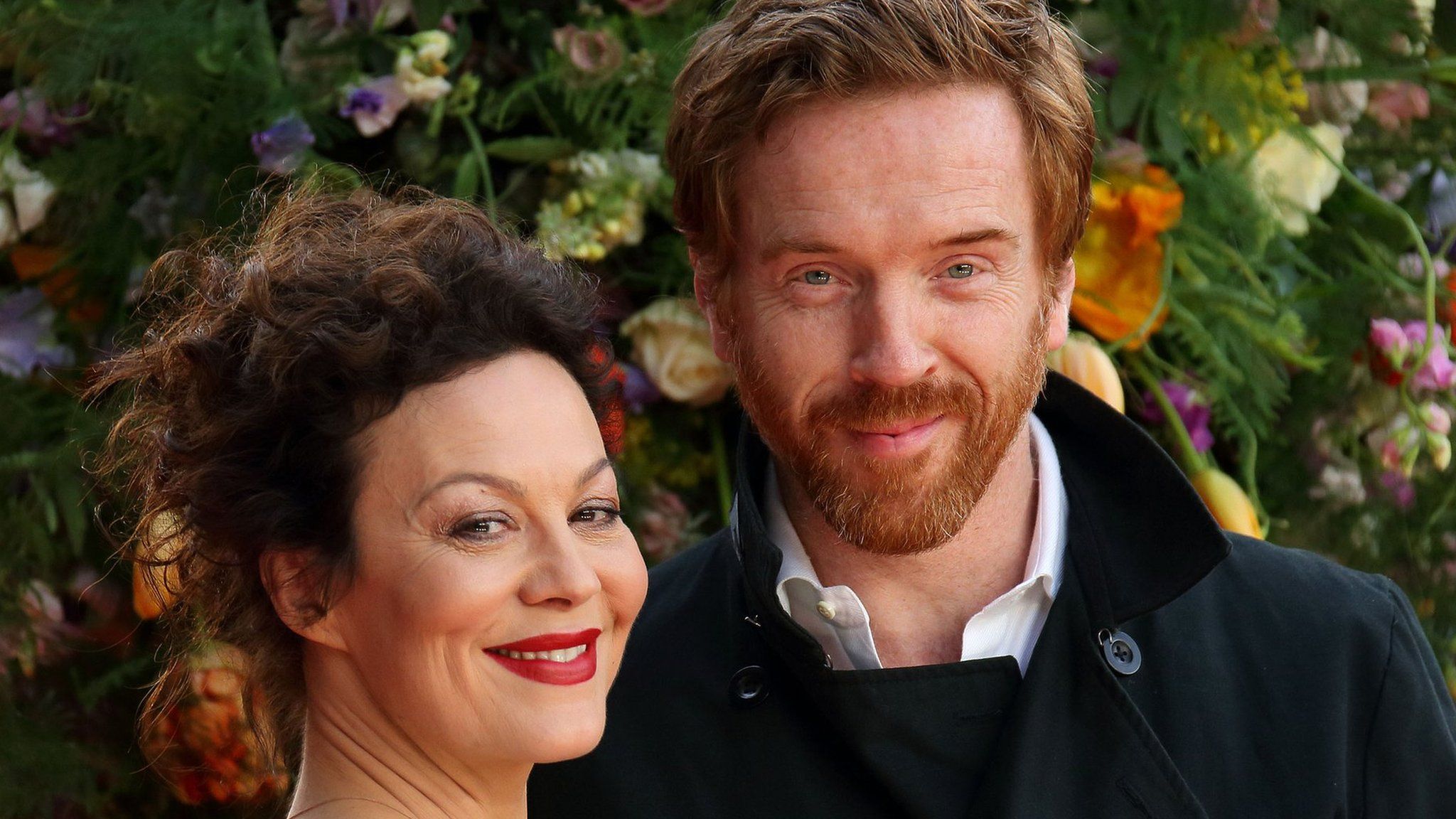 Helen McCrory's husband has paid tribute to her "fearlessness, wit, curiosity, talent and beauty" after the actress died of cancer aged 52.
Damian Lewis, who met McCrory on stage at London's Almeida Theatre in 2003, wrote in the Sunday Times that she "has been utterly heroic in her illness".
"She's shone more brightly in the last months than you would imagine even the brightest star could shine," he said.
McCrory died on Friday and is survived by Lewis and their two children.
A prolific stage star, she was perhaps best known to television audiences for the role of matriarch Aunt Polly in BBC drama Peaky Blinders, as well as for film roles in the Harry Potter series and The Queen.
In the 1,000-word tribute in the Sunday Times, Lewis - known for his roles in US television series Band of Brothers and Homeland - said McCrory lived "by the principle of kindness and generosity".
"I've never known anyone so consciously spread happiness. To say 'please' and 'thank you' and 'you're so kind' as much as she did," Lewis wrote.
"Even when dying in her last few days, when talking to our wonderful carers, she repeatedly said, 'thank you so much' in her half delirious state."
Lewis said that, amid the outpouring of grief and shock from her colleagues, friends and fans, he wanted to reflect on McCrory's ability to make each person she met "feel special, as though they were the only person in the room".
"Gave them her full attention," he wrote. "Made them laugh, always. There were few funnier people — she was funny as hell."
And in her final months, Lewis said "her greatest and most exquisite act of bravery and generosity has been to 'normalise' her death".
"She's shown no fear, no bitterness, no self-pity, only armed us with the courage to go on and insisted that no one be sad, because she is happy," he wrote.
"I'm staggered by her. She's been a meteor in our life."
The couple met when they both starred in a play called Five Gold Rings at the Almeida, and married in 2007.