The Passenger: Lost German novel makes UK bestseller list 83 years on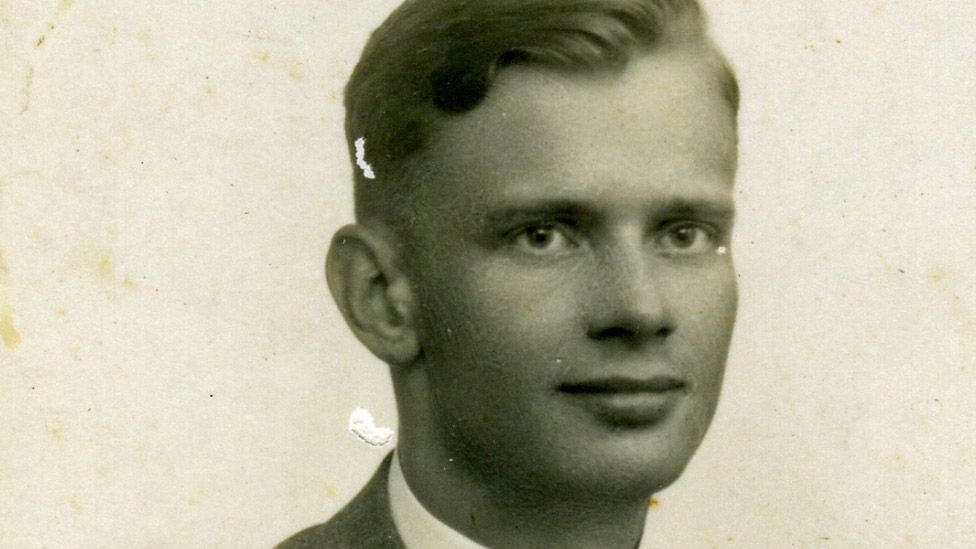 A novel written about the persecution of Jews in Germany in 1938 but which was then forgotten about for 80 years has made it onto a UK bestsellers list.
Ulrich Alexander Boschwitz's The Passenger is about a Jewish man who - like the author - attempts to escape the rise of the Nazi regime.
It was rediscovered in 2018 after the author's niece told an editor about it.
The book has had stellar reviews and has now entered The Sunday Times list of top 10 hardback fiction bestsellers.
The UK edition sold almost 1,800 copies last week to put it at number 10 on the list.
It was written in the weeks after Kristallnacht (the Night of Broken Glass, also known as the November Pogrom), the outbreak of mass violence against Jews in Germany and Austria in November 1938.
It tells the story of a Jewish businessman called Otto van Silbermann, who hears a knock at his door from Nazi Storm Troopers and quickly realises he must flee.
He and his wife stuff all their money into a suitcase and end up boarding train after train across Germany as they try to make their escape.
Boschwitz himself had left Germany three years earlier after anti-Semitic laws were enacted.
His book was published in the US and UK in 1939 and 40 respectively, but made little impact and soon went out of print. The author died in 1942 at the age of 27 when a boat he was travelling on was torpedoed by the Germans.
Boschwitz's niece contacted German editor Peter Graf after reading an interview with him about another novel he had rediscovered.
She told him about her uncle and the book, the original typescript of which was in the archive of the National Library in Frankfurt.
Graf went there and told the BBC that as soon as he read it, he "knew that this was an important novel".
He decided to edit and revise the book and it was published in Germany. It has now been released in 20 other languages so far this year.
He believes the novel, written more than 80 years ago, has a powerful message for modern society.
"If you look at the refugee problem today, you see that the willingness to help people in need is low. And the more refugees there are, the less people are willing to help. This terrible and simple pattern runs through history," he said.
"After the November pogroms in Germany, almost no country accepted Jews. They were trapped. And people who are assumed to leave their country only for economic reasons are even worse off in this respect than those who are persecuted."
Graf added that the novel was essentially about "the disenfranchisement of a hitherto respected and well-off citizen". He added: "Anyone who reads the fate of Otto Silbermann will understand a lot about human values and how terrorism and the lack of courage of the masses make terror against individual groups possible."
What happened to the author?
Boschwitz was a young business apprentice who left Germany in 1935 and emigrated to Norway with his mother. Later he lived in France and stayed in Belgium and Luxembourg. Both came to England shortly before the outbreak of World War Two in 1939.
They were arrested as enemy aliens and Boschwitz was sent to Australia, where he spent two years in an internment camp.
In 1942, Boschwitz was allowed to leave the camp, but the ship taking him back to England was torpedoed by German U-boats.
In the Sunday Times, David Mills wrote: "There have been a number of great novels about the Second World War that have come to light again in recent times, most notably Suite Française and Alone in Berlin. I'm not sure that The Passenger might not be the greatest of them."
The Guardian's Jonathan Freedland described it as "is a gripping novel that plunges the reader into the gloom of Nazi Germany as the darkness was descending". He added: "It deserved to be read when it was written. It certainly deserves to be read now."