Actor Michael B Jordan to rename J'Ouvert rum after Nicki Minaj criticism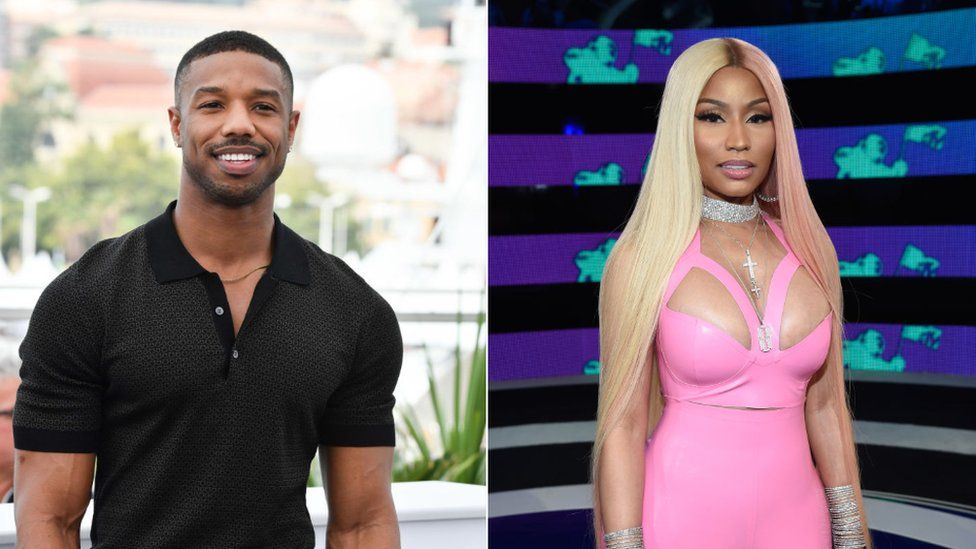 Actor Michael B Jordan is to rename his rum drink brand amid allegations of Caribbean cultural appropriation.
The Creed star's J'Ouvert liquor shares its name with a carnival which, while celebrating Caribbean culture, has ties to 19th Century slavery.
Jordan posted an apology and confirmed plans to change the name after "a lot of listening" to the community.
"I just wanna say on behalf of myself & my partners, our intention was never to offend or hurt a culture (we love & respect) and hoped to celebrate & shine a positive light on," he wrote in a statement on his Instagram story.
"We hear you. I hear you & want to be clear that we are in the process of renaming," he added of the drink, which launched earlier this month.
The actor, who was born in California and played villain Erik Killmonger in Black Panther, has no links to the Caribbean.
In her post addressing the controversy, Minaj clarified that she did not believe Jordan would "intentionally do anything he thought Caribbean people would find offensive".
Khemi Salhan, associate at law firm Gowling WLG, told BBC News that Jordan's swift response reflected the importance of cultural awareness in modern-day marketing.
"Contemporary values demand more sensitivity towards issues of cultural appropriation and stereotyping," she said.
"Other examples involving Kim Kardashian renaming her shapewear from Kimono to Skims, the Washington Redskins NFL team changing their name and the founders of The Mahjong Line apologising for cultural appropriation all reinforce this - and collectively demonstrate the need for brands to embed thinking around this at the beginning of, as well as throughout, the creative process."
Salhan added that social media has given consumers an immediate right to reply and a collective voice for "challenging immediately, so taking this seriously from the outset is vital".
What is J'Ouvert Carnival?
The name J'Ouvert is taken from French phrase jour ouvert meaning "opening of the day". The carnival traditionally launches in the Caribbean just before sunrise, continuing into the morning.
Its roots in Trinidad go back 200 years, with the arrival of French plantation owners. J'Ouvert evolved from the Canboulay festivals in the 1800s - night-time gatherings where the landowners dressed up and imitated their slaves.
But, following emancipation, the newly freed slaves took over Canboulay - imitating the former "masters" who once mocked them. This practice was banned by authorities but eventually re-established as J'Ouvert.