Rolling Stones resume live shows with emotional Charlie Watts tribute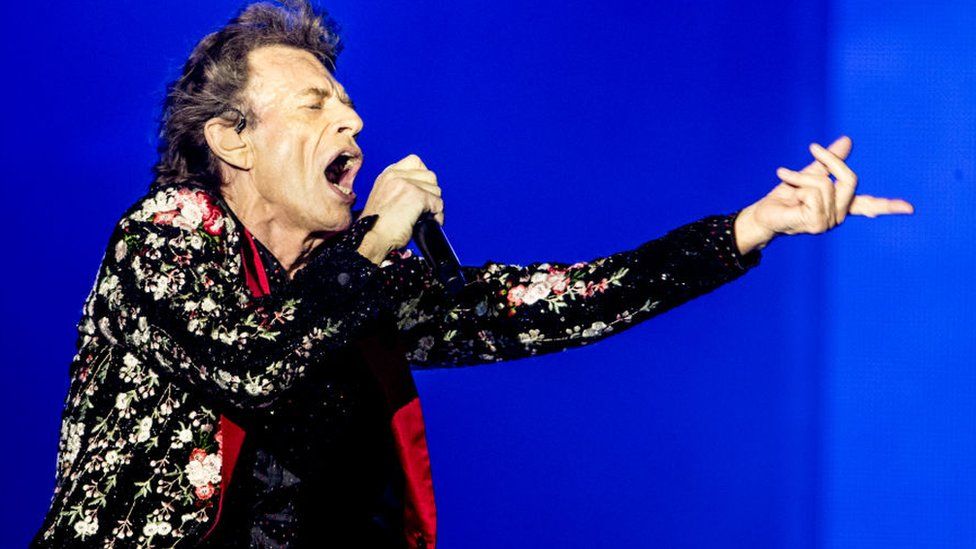 The Rolling Stones have played their first concert since the death of their drummer Charlie Watts last month.
The small warm-up show took place in Massachusetts Gillette Stadium, to an audience of about 300 people.
Singer Sir Mick Jagger dedicated the show to Watts, who died of an unspecified illness at the age of 80.
"It's a bit of a poignant night for us because its the first tour in 59 years that we've done without our lovely Charlie Watts," he said.
"We all miss Charlie so much. We miss him as a band, we miss him as friends - on and off the stage.
"We've got so many memories of Charlie, and I'm sure some of you that have seen us before have got memories of Charlie as well. And I hope you remember him like we do."
The star led the crowd in a chant of Watts' name before taking a celebratory swig of beer. Guitarist Ronnie Wood then took the microphone and declared: "Charlie, we're praying for you and playing for you."
The Stones were joined on drums by Steve Jordan, a session musician who has worked with the band since the 1980s. He had been announced as a stand-in for Watts for their forthcoming US tour before his death, as the drummer recovered from a medical procedure.
Monday's invitation-only show featured 15 songs, opening with Let's Spend the Night Together before running through hits like Tumbling Dice, 19th Nervous Breakdown and (I Can't Get No) Satisfaction.
They also covered the Chi-Lites' Troubles A-Comin' and played their 2020 single Living In A Ghost Town live for the first time.
The show was held in a tent-like structure set up on the stadium field, which is normally home to The New England Patriots.
It was organised by Patriots' owner Robert Kraft, and the guest list included Governor of Massachusetts Charlie Baker, J Geils Band singer Peter Wolf and Moderna chairman Noubar Afeyan - all of whom had to show proof of vaccination to attend.
The Stones had been rehearsing in Boston over the summer and, due to pandemic-related travel restrictions, were unable to attend Watts' funeral in England, The Sun reported earlier this month.
They paid tribute to the musician online, with guitarist Keith Richards calling him "the coolest guy I know". Mick Jagger simply shared a photograph of Watts smiling while seated behind his drum kit.
Watts had been a member of the Stones since 1963, and helped them become one of rock's biggest bands, scoring hits like Jumpin' Jack Flash, Get Off My Cloud and Sympathy for the Devil.