Matthew Strachan: Who Wants To Be A Millionaire? composer dies at 50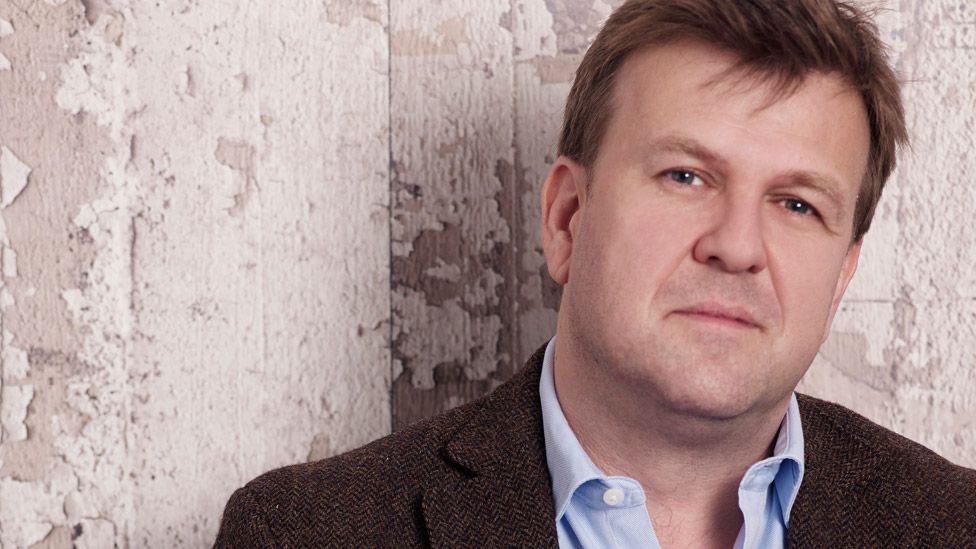 Matthew Strachan, the composer who co-wrote the theme music for Who Wants To Be A Millionaire?, has died at the age of 50.
He wrote the quiz show's theme and dramatic incidental music with his father Keith.
It became well-known around the world thanks to the programme's many international versions.
Strachan also composed for The National Lottery and EastEnders, and created a series of fake 1970s porn soundtracks.
"Matthew was loved by his family and he will be sadly missed," Keith Strachan told the BBC.
"He was a warm, funny and talented human being."
The father-and-son team wrote a total of 95 pieces of music for the show over eight days in 1998.
They went on to win them the American Society of Composers, Authors and Publishers' award for the the most-broadcast piece of music on US TV for 10 years in a row, earning them a place in the organisation's hall of fame.
Speaking to BBC Radio London in 2014, Strachan recalled the "unusual circumstances" in which he was called in to write the iconic score.
He said: "... A non-broadcast pilot had been made of the show and it was very unsuccessful, it just didn't work.
"The executive producer of the show pulled into a lay-by one morning and called the entire creative team and said 'we're going to have to throw the entire thing out and start again from scratch because if we don't ITV are just going to turn their back on this'".
Strachan said he and his father were called into a meeting, and after watching the show and talking to the director, it was "eventually decided that there needed to be 95 pieces of music... to cover every eventuality of what happens in the show".
He added: "There's a piece of music for every event, there's a piece of music for when the lights go down, then there's an underscore for the questions…[it's] the idea that it should be quite subliminal.
"And then we came up with the bright idea - which made a rod for our own backs - of putting up the music a semi-tone every time there was a new question, to sort of raise the stakes a bit - but that increased our workload... we were working 24 hours a day to get this thing done."
Reflecting on why the programme was a "particularly good piece of television", he said: "The format is great, it's very simple, it's very intimate and there's inherent tension in the thing which is why I think all that lighting and the music works for it."
Cleverly, the father and son recorded every piece of music in multiple keys - so that every time a new question was posed, the music would move up a semi-tone, subconsciously raising the stakes.
He also created the alter-ego Klaus Harmony, "the Mozart of Porn", who released several albums of "erotic masterpieces" that had supposedly soundtracked cheap 1970s exploitation films.
With song titles like Cream The Oink, Kosmik Ladywave, Rempenmeister and Jesus, You Really Do Mean Diamonds, Don't You, the albums gained a cult following.
"I loved it. It says a lot about being a composer that money is rarely the goal - deep down, all most of us really want to do is just make music."
Writer Dirk Maggs also paid tribute, remembering Strachan on Twitter as a "dear friend and massive talent" who had been "gentle, kind, talented and wickedly funny".
Composer Kevin Sargent added that Strachan had been "a talented, clever, funny man whose most famous work redefined the genre of the TV game show".
According to his company biography, Strachan also wrote scores for musicals and penned two mystery novels with wife Bernadette under the pseudonym MB Vincent.
Earlier this year he was charged with arson after setting fire to his home.