Making Superman bisexual is 'bandwagoning not brave' - actor Dean Cain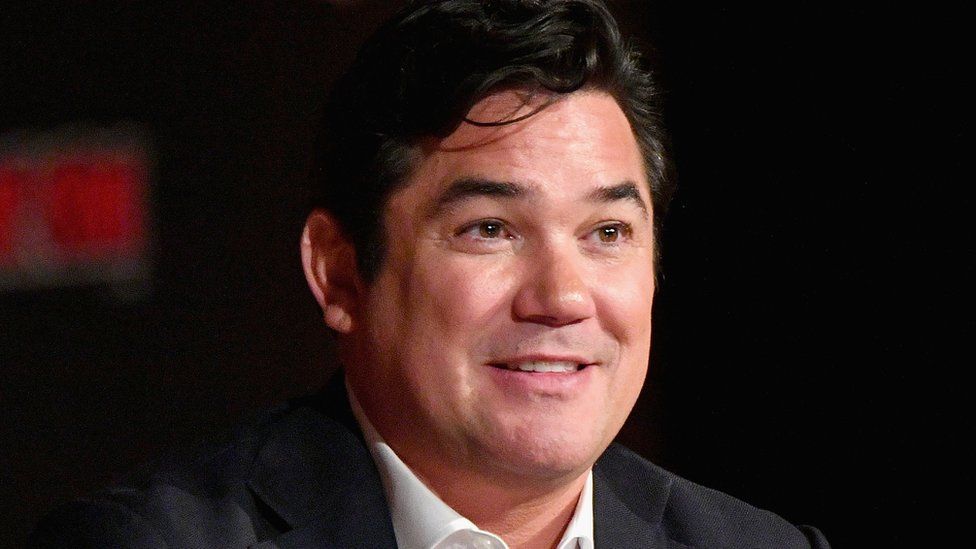 Ex-Superman actor Dean Cain has accused DC Comics of jumping on a bandwagon by revealing the latest incarnation of the character will be bisexual.
In the next issue, Jon Kent - the son of Clark Kent and Lois Lane - will be pictured in a same-sex relationship with his friend Jay Nakamura.
Cain, who played Superman on TV in the 1990s, said the move might have been "brave" 20 years ago, but not now.
"They said it's a bold new direction. I say they're bandwagoning," he said.
"I don't think it's bold or brave or some crazy new direction," added the actor, who starred in Lois & Clark: The New Adventures Of Superman from 1993 to 1997.
"If they had done this 20 years ago, perhaps that would be bold or brave. But brave would be having him fight for the rights of gay people in Iran."
A recent plotline in the comic book series saw the superhero fight the deportation of refugees from Metropolis.
Cain went on to tell Fox & Friends that having Superman "fight the injustices that created the refugees whose deportation he's protesting" would be a more worthy plot twist right now.
"That would be brave, I'd read that," the US actor said. "Or fighting for the rights of women to attend school and work and live and boys not to be raped by men under the new warm and fuzzy Taliban.
"There's real evil in this world today, real corruption and government overreach," he continued. "It'd be great to tackle those issues. I'd like to see the character doing that."
Series writer Tom Taylor told the BBC on Monday that, when he was offered the job, he pondered "what Superman should be today".
"It struck me that it would be a real missed opportunity if we replaced Clark Kent with another straight white saviour," he said.
Before he could pitch the idea of Jon being bisexual, he was told that DC Comics was already mulling the idea.
"There's been a real shift over the last few years - 10 years ago, five years ago this would have been more difficult, but I think things have shifted in a really welcome way," he said.
He said that, despite backlash from "trolls" on social media, reaction to the storyline had been overwhelmingly positive.
"We have people saying they read this news today and burst into tears - people saying they never thought in their life that they would be able to see themselves in Superman... literally the most powerful superhero in comics.
"You'll always have people who'll use the old line of, 'Don't put politics into comics' - forgetting that every single [comic book] story ever has been political in some way," he said. "People who don't realise that the X-Men were an analogy for the civil rights movement.
"We try to bring those people with us, but we are writing for the people who will hopefully see this Superman... and say, 'This Superman is like me. This Superman is fighting for things that concern me'."