Letitia Wright returns to Black Panther II set months after accident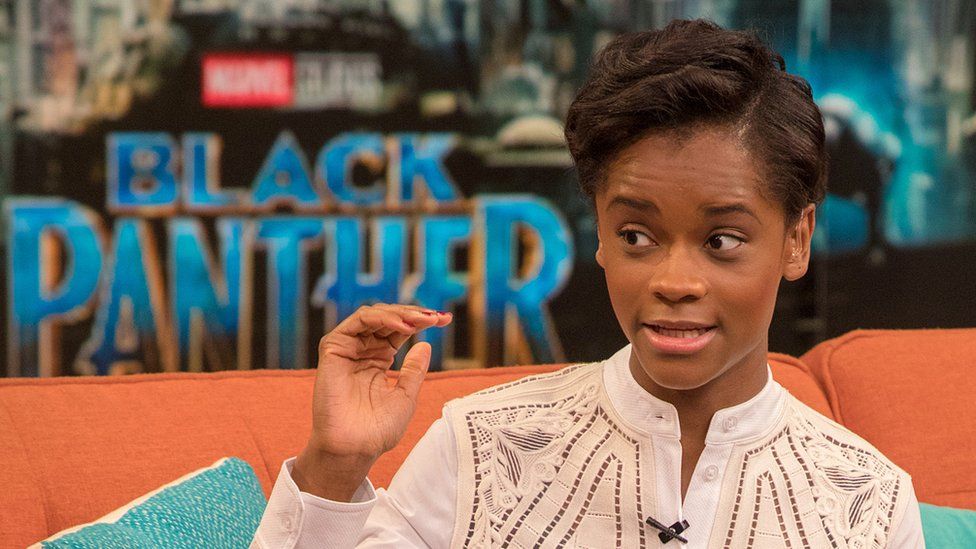 Actress Letitia Wright has resumed filming on the Black Panther sequel, almost five months after being injured when a stunt went wrong.
The British star, who plays Shuri, was said at the time of the accident in August to have suffered minor injuries.
But Marvel's bosses later said she turned out to have sustained "a critical shoulder fracture and a concussion with severe side effects".
Filming on Black Panther: Wakanda Forever was suspended in November.
A spokesperson for the star said she has now recovered and production has resumed.
Wright's Princess of Wakanda character is expected to play a bigger part in the blockbuster's sequel. The late Chadwick Boseman led the the 2018 film and his role has not been re-cast following his death in 2020.
Wright, who also appeared in Avengers films Infinity War and Endgame as well as Sir Steve McQueen's TV anthology Small Axe, was hurt in what was described as an overnight stunt rig accident in Boston.
At the time, she was treated in hospital but her injuries were not thought to be serious.
However in November, Marvel bosses revealed: "What we had initially thought were minor injuries turned out to be much more serious with Letitia suffering a critical shoulder fracture, and a concussion with severe side effects.
"It has been a painful process and Letitia has been home recovering with her doctors and the support of family.
"We've adjusted our production schedule so she has the time she needs to heal, but there's only so much we can do without Shuri!
"We also want to thank Letitia for everything she's doing to get back to the set - we know how much she loves this role, how tough it's been for her to be away, and how hard she's working to recover as quickly as she safely can."
Production was halted in November but has now resumed, according to Wright's representative and Marvel's parent company Disney.
Wright's spokesperson told BBC News: "Filming resumed this month as planned and we're on schedule."
The film is due to be released this November.