Snoop Dogg acquires Death Row Records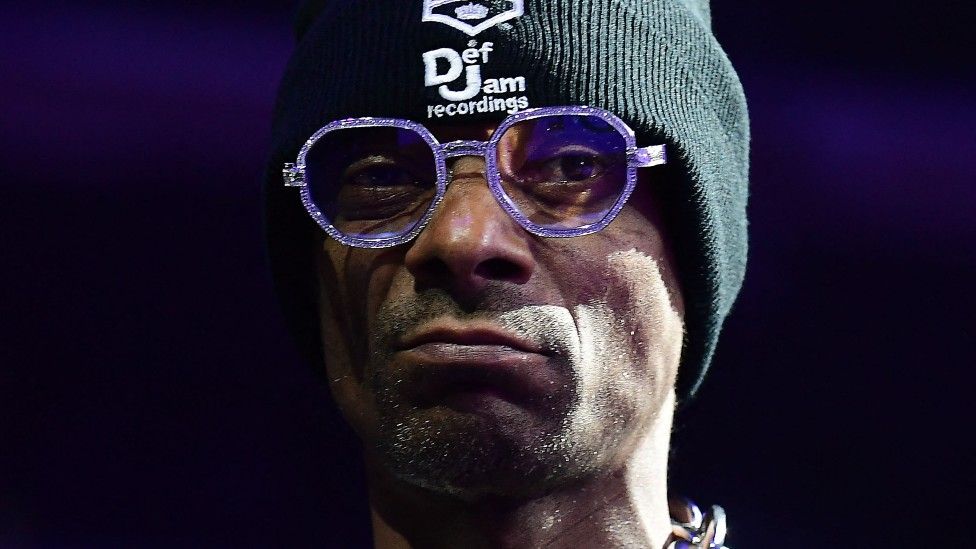 US rapper and entrepreneur Snoop Dogg has acquired Death Row Records, the label that launched his career.
The Californian hip-hop star shot to fame following the Death Row-release of his 1993 hit debut album, Doggystyle.
It featured hits singles such as Gin & Juice, Doggy Dogg World and Murder Was The Case.
Snoop Dogg said the move was an "extremely meaningful moment for me" and he was looking forward to "building the next chapter" of the record label.
"I am thrilled and appreciative of the opportunity to acquire the iconic and culturally significant Death Row Records brand, which has immense untapped future value," he said in a statement.
"It feels good to have ownership of the label I was part of at the beginning of my career and as one of the founding members.
He later posted an image on Instagram, alongside the caption "Bacc on Death Row".
The BBC is not responsible for the content of external sites.
Death Row Records was founded in 1992 by Dr Dre, Suge Knight, the DOC and Dick Griffey.
Snoop Dogg was signed after one of his early mixtapes impressed NWA co-founder Dre, who invited him to an audition and then appear on his own debut record, 1992's The Chronic.
Both debut records went multi-platform and set Death Row on its way to becoming a multi-million dollar business.
Prior to that a teenage Snoop Dogg had spent time in prison for a drug offence.
Doggystyle sold millions of copies around the world and was followed up by Tha Doggfather in 1996.
But he left the record label in 1998, after a row about the terms of his contract and the alleged withholding of royalty payments, and went on to enjoy further success as musician, actor and media personality.
Death Row began to decline in the late 90s after the death of one of its stars Tupac Shakur, and the imprisonment of Suge Knight, as well as the departures of Snoop Dogg and Dr Dre.
Controversy and legal cases followed before the label filed for bankruptcy in 2006 and was auctioned to WIDEawake Entertainment for $18m (£13.2m) in 2009.
The infamous label was later sold to Entertainment One, after the owner of WIDEawake went bankrupt in 2012, and then became a division of Hasbro, until last year when One Music was sold to The Blackstone Group.
It's now back in the hands of one its original stars, who was awarded a star on Hollywood's Walk of Fame in 2018.
Snoop Dogg, whose real name is Calvin Cordozar Broadus Jr, was previously appointed creative chairman of Priority Records in 2009.
His other business ventures include the release of the Snoopify app, as well as cannabis products called Leafs by Snoop. In 2019 he moved into esports, creating the Gangsta Gaming League.