How is the UK stopping Channel crossings and what are the legal routes to the UK?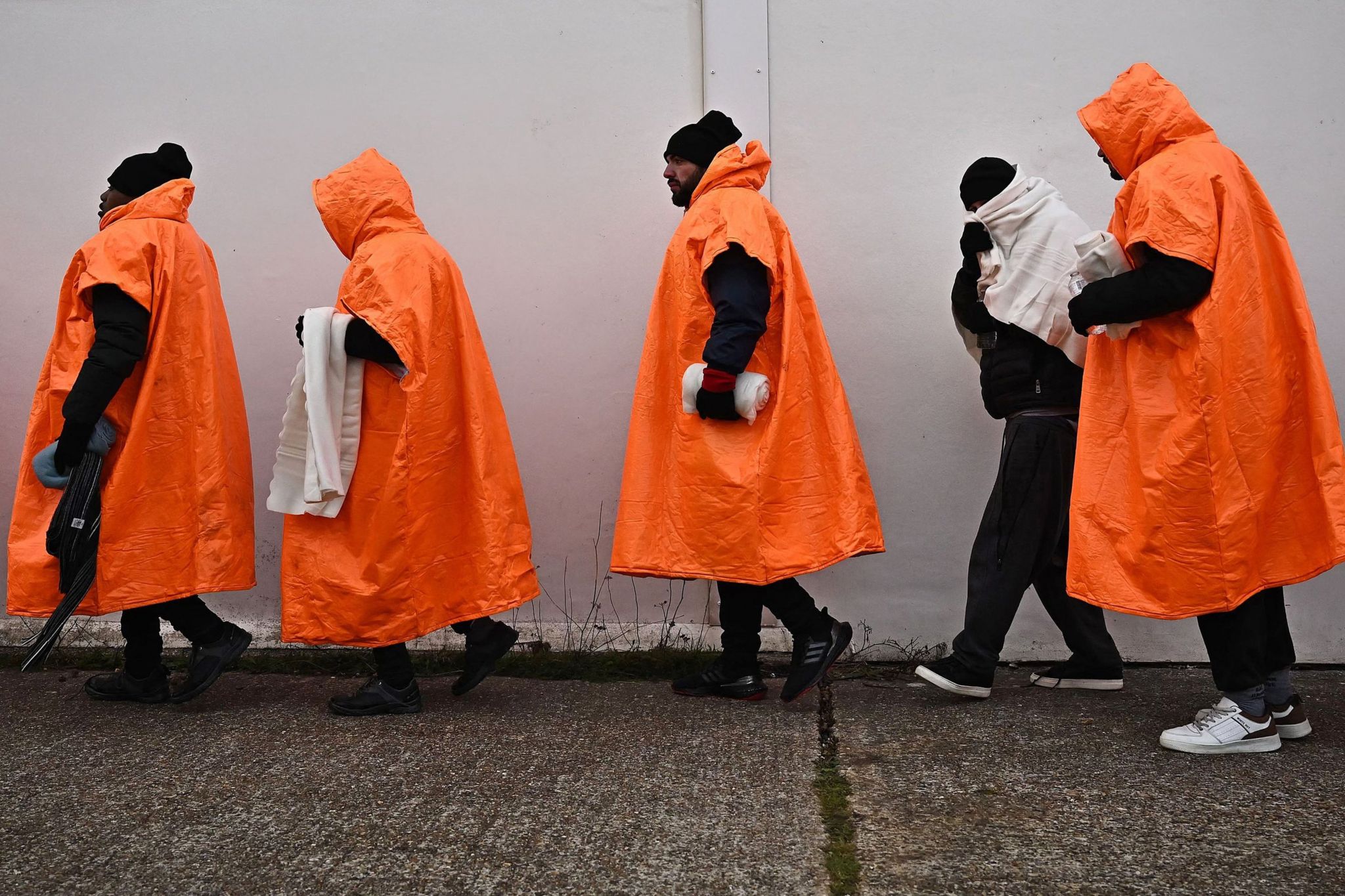 Record numbers of migrants crossed the Channel in small boats in 2022.
The government has announced a series of measures to tackle the issue.
What has the government said it will do?
As at 20 December, more than 45,000 people had crossed the Channel in small vessels since the start of 2022.
This is a 60% increase on the 2021 total, and is the highest figure since records began.
Prime Minister Rishi Sunak has set out plans to reduce the numbers crossing:
a new Small Boats Command Centre bringing together the military and National Crime Agency (NCA)
increased funding for the NCA to address immigration crime
more raids on people suspected of working illegally
moving up to 10,000 migrants into disused university halls and holiday parks to save on hotel costs
The government also announced a new agreement with Albania to place more UK Border Force staff in its capital Tirana, and to fast track the return of failed asylum seekers to the country.
In November, the government signed a £63m deal with France to pay for additional French officers patrolling the Channel and more use of drones.
Can asylum seekers reach the UK legally?
The Nationality and Borders Act made it illegal for migrants to knowingly enter the UK without a visa or special permission.
Despite the act, the UK has an international legal obligation not to criminally penalise anyone who seeks protection as a refugee.
The Home Office says there are a number of "safe and legal" routes to the UK.
However, some are only available to people from specific countries such as Afghanistan and Ukraine, or for British National status holders in Hong Kong.
Other asylum routes only accept a limited number of refugees according to precise criteria:
UK Resettlement Scheme - opened in 2021 and prioritises those from regions in conflict. It planned to resettle 5,000 in its first year, but resettled 1,125
Community Sponsorship Scheme - opened in 2016 for local community groups to provide accommodation and support for refugees. In 2021, 144 people came through this route
Refugee Family Reunion - opened in 2011 to partners and children under 18 of those already granted protection in the UK. In 2021, 6,134 visas were granted through this route
Mandate Resettlement Scheme - opened in 1995 to resettle refugees who have a close family member in the UK who can offer them a home. The scheme has resettled about 430 refugees since 2004, but just two people in 2021
Organisations including the Refugee Council and Amnesty International insist there are no safe and legal routes for most people to seek asylum in the UK.
What happens when people arrive in the UK?
Asylum seekers have an initial interview and - if their case is accepted - they can apply to remain in the UK.
They usually cannot work while their case is considered.
If their application for asylum is accepted, they can stay in the UK.
If it is rejected, they face being returned to the country they came from, although they can appeal against the decision.
Clarification 2 December: This article has been amended to make clear that the government's "safe and legal" routes are only available to certain groups of people who have already been recognised as refugees, or family members of refugees already in the UK.