Pregnancy 'risk' for childhood cancer survivors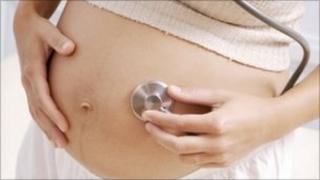 Women given radiotherapy to treat cancer during childhood may be at a higher risk of suffering a stillbirth or baby dying, a study says.
Researchers from Vanderbilt University in the US looked at nearly 5,000 pregnancies involving a parent who had survived childhood cancer.
They found high doses of radiation to the pelvis raised the risk for women, but not men, the Lancet reported.
Doctors agreed that such pregnancies should be monitored closely.
The researchers believe the finding may be linked to radiotherapy affecting the development of the uterus and ovaries.
Men are not affected in such a way because they produce new sperm throughout their lives.
Researchers also looked at the use of chemotherapy drugs, but this did not seem to harm future pregnancies.
While they looked at 4,946 pregnancies, just 28 involved women given high doses of radiation to their pelvis. Of these, five resulted in stillbirths or early death.
The team said doctors should take the findings into account when caring for pregnant women with such medical histories.
Monitoring
Virginia Beckett, of the Royal College of Obstetricians and Gynaecologists, said UK doctors were aware of the increased risk for such women.
She added: "We would always carefully monitor the pregnancies, but there is a limit to what we can do to prevent stillbirths and early deaths in these cases."
Jessica Harris, of Cancer Research UK, said: "Studies like these are essential for us to understand the long-term effects of being treated for cancer."