Health watchdogs 'are to be axed'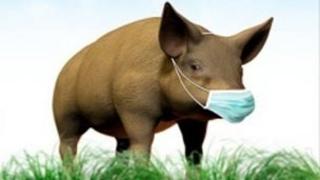 The Health Protection Agency that handles public health emergencies such as swine flu is to be axed under reforms, the government has confirmed.
It, plus the fertility watchdog the HFEA, is among the eight or ten of the 18 "arms-length bodies" that will go or be merged with other organisations.
Health Secretary Andrew Lansley said the aim was to save costs and cut bureaucracy in the NHS.
He stressed that essential work would be moved to other bodies.
Most of the changes, designed to save £180m over the next few years, apply to England only, although some arms-length bodies cover the whole of the UK.
The Arms-length bodies review report gives no current estimate of how many jobs will go.
Mr Lansley said: "Over the years the sector has grown to the point where overlap between organisations and duplication of effort have produced a needless bureaucratic web. By making sure that the right functions are being carried out at the appropriate level, we will free up significant savings to support front-line NHS services."
The Human Fertilisation and Embryology Authority will continue to function for the time being, but will transfer its functions by the end of the current Parliament between a new research regulator, the Care Quality Commission, and the Health and Social Care Information Centre.
The HPA, which has been responsible for responding to public health hazards such as bird flu and swine flu since 2003, will hand over its workload to the Secretary of State as part of the new Public Health Service.
The National Patient Safety Agency will also go. Patient safety will instead be overseen by the National Commissioning Board, while its research and ethics functions will move elsewhere.
Some applaud the changes, saying they will cut waste. The National Treatment Agency for Substance Misuse, which is to go, has been heavily criticised for spending billions of pounds on schemes with little proof they work.
But opponents say closures could compromise patient and public safety.
Peter Walsh, chief executive of the charity Action against Medical Accidents said: "There is no denying that there is scope for bringing some of the quangos together, however we must avoid the danger that work on patient safety could be watered down in the new arrangements.
"We will want to be assured that the new arrangements will include safeguards to ensure that patient safety really does get the priority it needs and that the skills, knowledge and passion of those who currently champion patient safety are transferred to the new body."
Vivienne Nathanson, head of science and ethics at the British Medical Association, questioned the abolition of the HPA saying: "Public health messages are often more effective coming from this agency than the Government."