Key cholesterol genes finding 'may help treatment'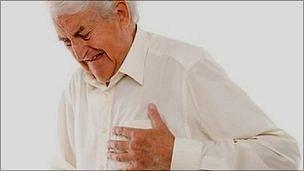 Ninety-five different genes which affect cholesterol levels in the blood have been identified by an international group of experts.
The research, published in the journal Nature, examined genetic information from over 100,000 people who took part in 46 previous studies.
It is known that high levels of harmful cholesterol in the blood can lead to heart disease.
Experts said the finding could help develop new treatments.
The genetic variants pinpointed by the studies - produced by experts from the US, Europe and Asia - include some linked to cholesterol metabolism and known targets of cholesterol-lowering drugs.
They appear relevant to European and non-European populations, the researchers said.
One of the studies used to do the research was the joint British Heart Foundation and Medical Research Council family heart study, which involved 2,000 UK families affected by premature heart disease.
Professor Peter Weissberg, medical director at the British Heart Foundation, said: "The findings in this study, that as many as 95 different genes seem to be involved in regulating cholesterol levels in the blood, illustrate just how complicated the biology is.
"A great deal more research is needed to understand precisely what these genes do and how they interact.
"Although this is just a first step down a long road, the good news is that the more we understand about cholesterol regulation, the more likely it is that new drugs will be developed to prevent heart disease," he said.
Related Internet Links
The BBC is not responsible for the content of external sites.